Wave of nationalist street renaming hits Russia
Published time: 23 Jun, 2011 11:28
Edited time: 23 Jun, 2011 17:18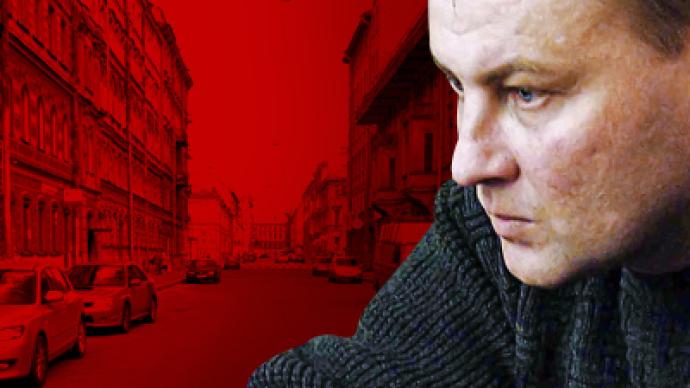 Several streets in a dozen cities across the country have reportedly been renamed by nationalists after the former Russian colonel Yury Budanov was killed last week.
­In the latest development, an inscription bearing his name was spotted in central St. Petersburg by a resident who sent photos to a local news agency. No one has claimed responsibility for the incident in St. Petersburg yet, though earlier, a nationalist movement called "Russian Image" said on its website that on June 18-19, they had renamed a number of streets in a dozen or so cities in memory of Yury Budanov, who was killed in Moscow on June 10. In 2003 he was found guilty of killing a Chechen girl Elza Kungaeva. After Spending almost six years in prison, he was released on parole in January 2009. Investigators believe that his murder might be connected to Budanov's service in Chechnya.
Activists from the "Russian Image" movement say that the "rebranding" first targeted streets "bearing names which do not correspond to modern-day Russian realities and have a negative connotation for the overwhelming majority of progressive and nationally-oriented Russian people." 
Nationalists put up new street signs over the weekend in Moscow, Kaluga, Obninsk, Nizhny Tagil, Rostov-on-Don, Taganrog and Tyumen, amongst other cities. Photos depicting the episodes are available on their website. Consequently, in Moscow the movement's activists renamed Akhmat Kadyrov Street, which got its title not long ago to commemorate the late Chechen president. In Kaluga it was Bolshevik Nikolay Bauman who was judged as being undeserving of his eponymous street name.  In Nizhny Tagil, nationalists targeted Karl Marx Street, which was also renamed after Yury Budanov.

According to the New Region news agency, a similar incident took place in Yekaterinburg. A sticker with Budanov's name appeared on the street named after Red Army commander Vladimir Azin, who perished in 1920 during the Civil War.