Moscow warns Tbilisi against border provocation
Published time: 23 Aug, 2011 13:47
Edited time: 23 Aug, 2011 17:49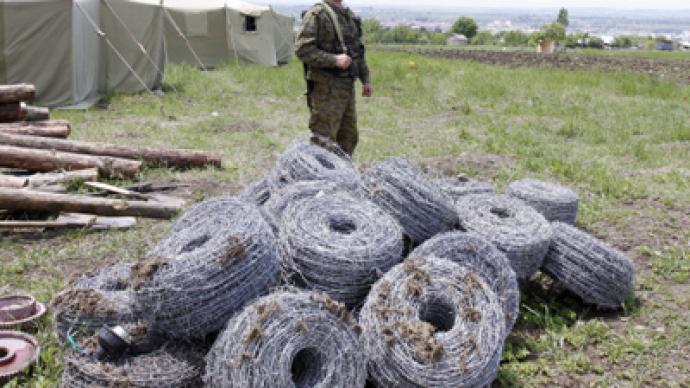 The Russian Foreign Ministry on Tuesday called the so-called "peace march" planned by Georgia as another "large-scale provocation" on the South Ossetian border.
­Tbilisi has reportedly been preparing the march to coincide with the third anniversary of Russia's recognition of South Ossetia and Abkhazia, two former breakaway republics, as independent states. Moscow took the decision on August 26, 2008, after a brief war that followed Tbilisi's aggression against South Ossetia.

A "peace march" from the Georgian settlement of Odzisi to the border post on the road to Leningori, a town in South Ossetian, is Tbilisi's new "irresponsible and provocative idea," the ministry said. The move can aggravate "an already fragile situation," it added. Russia is the main guarantor of security of the South Ossetian and Abkhazian borders with Georgia.

Moscow warned that Tbilisi should abandon any attempts to "undertake a new adventure." The cynicism of the march organizers is particularly "shocking," the Russian ministry said, adding that the authorities in Tbilisi are trying to use the fates of refugees in the region as "a bargaining chip."   
Georgia's plan may involve some 3,000 temporarily displaced people. Russian diplomats have not ruled out that large groups of people may also enter South Ossetia under the pretense of helping refugees return to their homes.

Georgian authorities had arranged the recruitment of potential participants in this procession during a routine re-registration of refugees, the ministry said. In some cases, people were forced to pledge to take part in the march.

The spokesman for Georgia's Interior Ministry Shota Utiashvili commented on Moscow's statement on Tuesday, saying that Tbilisi was unaware of the march.

South Ossetian authorities, however, asked the EU last week to investigate reports that large-scale provocations were being planned on its border, including the so-called "peace marches," as well as any potential border crossings. The republic's officials warned that they would prevent any unauthorized actions from taking place on their territory.