Moscow ready to act as 'guarantor of peace' in the North Caucasus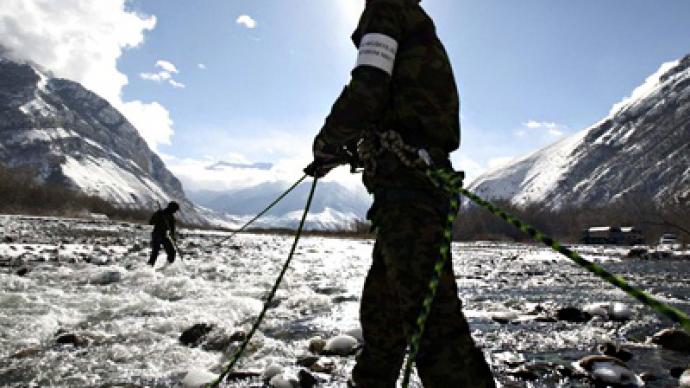 The fifteenth round of the so called Geneva discussions between Russia and Georgia allowed both sides to draw attention to the problems in the North Caucasus region, but led to no agreements.
The Geneva discussions are a part of the ceasefire agreement that ended the August 2008 war for South Ossetia, promoted by Russia and guaranteed by France. Apart from Georgia and Russia, the talks were attended by representatives from South Ossetia, Abkhazia, the United States, the UN, the EU and the OSCE. Russia's Interior Ministry issued a report on the results of the meeting saying that the sides exchanged opinions on the current border situation between Georgia and the states of Abkhazia and South Ossetia. According to the statement, it was noted at the discussion that the stability in these regions had improved, in particular the number of incidents and detentions had declined, and the legal cross border traffic was on the rise. The Russian ministry's report said that this had become possible due to joint institutions working to prevent incidents and to the prisoner exchange that took place in February. All participants at the talks have expressed their will to move ahead to the "all for all" prisoner exchange plan. The members of the conference also approved of the South Ossetia government decision to introduce simplified control posts at the border with Georgia. The sides also discussed the major topic of the Geneva discussions – the non-use of force in the region. They agreed that the single-sided statements by the presidents of Abkhazia, South Ossetia and Georgia were an important factor for improving the situation. The Russian side also gave its input into the peace process by expressing the readiness to be a guarantor of bilateral agreements on non-use of force between the new independent states and Georgia.  However, last week the Russian Foreign Ministry said that Russia did not intend to guarantee that it would not use force against Georgia, but for simply technical reason – Russia is not and never was a side in the conflict. Members of the meeting also said that the Georgian side threatened the peaceful coexistence at least once when its special services captured an Abkhazian citizen on Abkhazian territory. Russia, Abkhazia and South Ossetia also called upon other members of the session to refrain from aggressive rhetoric. The Georgian side said that Geneva discussions yielded no result, laying the blame at Russia's feet for this outcome. Deputy foreign minister Nikoloz Vashakidze said that his country raised three questions at the talks – the guarantees of non-use of force from Russia, the establishment of an international security mechanism and the return of refugees. None of these suggestions were approved due to Russia's stance, the Georgian diplomat said without specifying the other parties' positions.
You can share this story on social media: