Russia says Gaddafi must go, offers mediation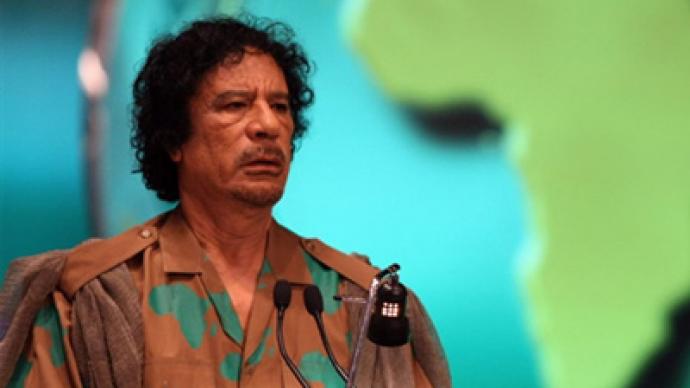 A top Russian diplomat has said that Russia's position on Libyan leader, Colonel Muammar Gaddafi, is largely similar to that of the U.S. on major points and that having reached the end of his legitimacy Gaddafi should vacate the Libyan leadership.
Russia's deputy foreign minister, Sergei Ryabkov, speaking at a press conference in Deauville, France, on Friday ahead of the weekends G8 Summit, said Russia believed it was time for Gaddafi to go, noting, "Colonel Gaddafi has deprived himself of legitimacy by his actions. He must be assisted in his departure,"and adding Russia's view on the issue was not substantively different from that of theUnited States."The tone of the signals differs, though. And if the respectful tone which Russia is using would help Gaddafi to make the right decision this will be an input into the Libyan settlement," Ryabkov stressed.Late on Thursday the Prime Minister of the Gaddafi government, Baghdadi al-Mahmudi, said Russia had offered mediation. Mahmudi has talked to Russian Foreign Minister, Sergei Lavrov, by phone with Lavrov emphasising that Russia was firm in its belief that all sides in the conflict must observe resolutions 1970 and 1973 of the UN Security Council to prevent civilian casualties. The press service of the Russian Foreign Ministry quoted Lavrov as saying there was scope to take the conflict from the battlefield and into the political arena. "Russia supports the choice in favour of such a development and there are real chances for that. Now Libyans must speak their word, including Tripoli and they must show responsibility for the fate of their state and their people," Prime Minister Mahmudi, however, strongly rejected the possibility of Colonel Gaddafi's ouster, declaring, "Muammar Gaddafi is in the heart of all Libyans. If he goes, they all go."Russia abstained from voting on the Libyan resolution in the UN Security Council, but joined all international sanctions against Gaddafi's regime. At the same time, Russia has repeatedly criticized NATO's military intervention in the conflict, saying that it goes beyond the humanitarian purposes and sometimes leads to civilian casualties that it should prevent. In May, the Russian Foreign Minister received envoys from both the Gaddafi administration and the anti-Gaddafi rebels, based in Benghazi. Both sides said they were satisfied with the talks, but Russia has not yet announced its direct involvement in the settlement.
You can share this story on social media: