Moscow reacts to N. Korea's atomic test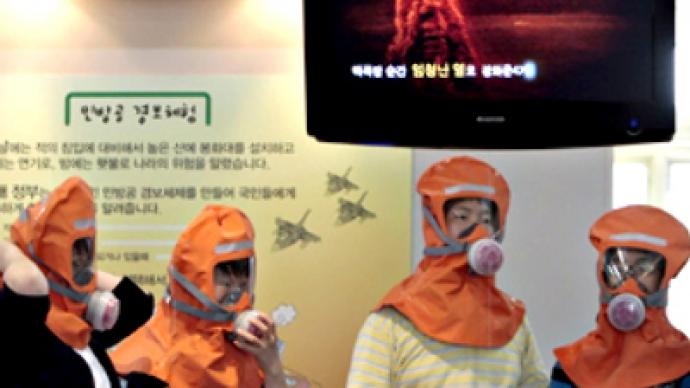 Moscow has indefinitely postponed the meeting of the Russian-North Korean intergovernmental commission on economic and scientific cooperation.
News of the cancellation follows North Korea's recent underground nuclear test.
Viktor Basargin, the co-chair of the commission, told the ITAR TASS news agency that the trip had been cancelled for "technical" reasons.
The Commission
The Russian-North Korean intergovernmental commission on economic and scientific cooperation is a descendant of a similar commission which was set up in 1967.
The commission's first session took place on 10-12 April 1996 in Pyongyang and called for the reestablishment of ties between the two countries which faded after the collapse of the Soviet Union.
One of the main concerns hindering relations between the two countries is North Korea's 8.8 billion dollar debt to Russia which is not being paid back.
It was expected that the commission's new session would bring about bilateral cooperation in several directions.
Sergey Lavrov, Russia's Foreign Minister, specifically pointed at railroad building plans during his visit to North Korea is April.
The Ministry of Regional Development, of which the commission is part, has not specified reasons for the cancellation, however, the decision was made shortly after North Korea's nuclear test.
Foreign Ministry's reaction
According to Russia's deputy Foreign Minister, Aleksey Borodavkin, the 1718 UN resolution, which North Korea has violated, foresees the use of sanctions, but not of military involvement, ITAR TASS reports.
The Security Council is currently drawing up a resolution which will react to North Korea's actions.
"The resolution will represent an adequate reaction to North Korea's actions, which violated not only resolution 1718, but also the regime of non-proliferation," the diplomat stated.
"Russia, as one of the depositories of the Nuclear Non-Proliferation Treaty pays special attention to the correct functioning of the treaty," Borodavkin added.
Nevertheless, the Russian diplomat has vowed that bilateral relations with North Korea will not be broken:
"Our contacts with North Korea have not been discontinued. I think the dialogue will continue. We are not supporting shutting all doors and breaking all contacts with Pyongyang".
You can share this story on social media: