Moscow outrage at Tajik sentence for Russian pilots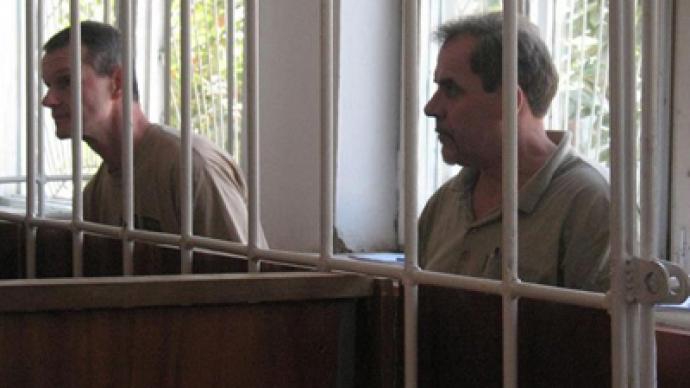 Russia's Foreign Ministry has slammed a sentence delivered to flight commanders of two Russian jets by a Tajik court as "politically motivated".
Pilots Vladimir Sadovnichy and Aleksey Rudenko, who operated humanitarian flights to Afghanistan, have been found guilty of smuggling, illegal crossing of the border of Tajikistan and violation of flight rules, and sentenced to 8.5 years in prison each. "The prosecution has not provided any convincing evidence of the defendants' guilt. The indictment is built on speculation and unfounded presumptions," a statement of the Russian Foreign Ministry says. "The Tajik side openly violates existing international norms. It is also unclear what they are going to do with the seized planes." Head of the State Duma Committee for International Affairs Konstantin Kosachev says that the sentence is "perplexing"."Russia should seek a review of this unjustified and severe sentence through all means," he told journalists. The Russian authorities say they will continue to provide necessary legal and diplomatic help to the pilots. Sadovnichy and Rudenko were detained in March at the Tajik airport of Kurgan-Tyube, on the Afghan border. Having completed a mission to Kabul, they received permission to cross the border with Tajikistan and set out for Kurgan-Tyube. However, on the border a ground controller informed them that they had no permission to land, and requested them to turn back to Kabul. The Afghan airport, operating under military conditions, could not accept the two jets. As the fuel was running out, in accordance with international norms, Sadovnichy and Rudenko requested an emergency landing in Kurgan-Tyube. They were detained immediately after landing.