Moscow warns NATO on itchy trigger finger in Syria
Published time: 2 Oct, 2012 12:24
Edited time: 2 Oct, 2012 16:24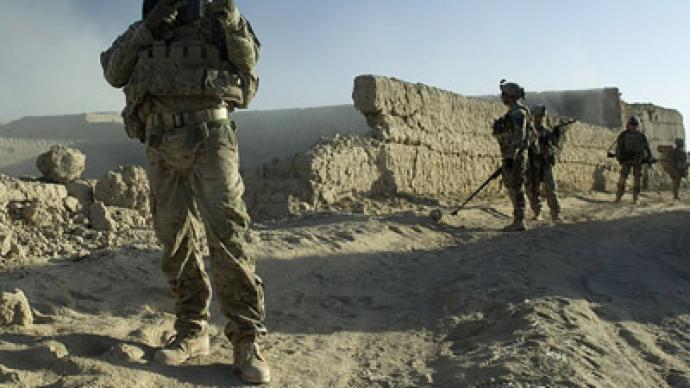 The Foreign Ministry has called on NATO and Middle East countries not to devise pretexts for military intervention in Syria.
Russia has expressed concern that some provocation could occur at the Turkish-Syrian border that may give NATO the green light to intervene in Syria.
"In our contacts with our partners both in NATO and in the region, including on international forums, we have called on them not to look for pretexts in order to carry out a [military] operation," Deputy Foreign Minister Gennady Gatilov told reporters on Tuesday in Moscow.
In such a scenario, NATO would be obliged to intervene in the conflict to defend Turkey, a NATO member.
Gatilov said Russia is equally wary of establishing any sort of "humanitarian corridors or buffer zones," which may be used to draw NATO and other regional powers into the conflict.
The government of Syrian President Bashar al-Assad has been struggling to maintain its grip on power amid a militant challenge by the political opposition. While many Western countries have disavowed Syrian President Bashar al-Assad and taken sides with the rebels, Moscow is calling for both sides of the conflict to accept the Kofi Annan Plan, recognize a ceasefire and enter into peace talks.
This is not the first time Moscow has warned its NATO partners against interfering militarily in the affairs of sovereign states.
Last year, Russia, which was among five countries that abstained from a UN Security Council vote for the enforcement of a no-fly zone in Libya.
Moscow said such action would lead to large-scale military involvement in the country.
These concerns were eventually validated when it became obvious that NATO was targeting forces loyal to former Libyan leader Muammar Gaddafi, who was murdered at the hands of a mob immediately after being found.
Last month, the violence returned full circle to Libya when the US Ambassador to Libya Chris Stevens was killed following a wave of anti-American protests triggered by the release of an anti-Islam film.
Russia is concerned that by interfering in the affairs of foreign states, NATO is forced to build alliances with motley groups whose affiliation is largely unknown.
In Syria, there is evidence that Al-Qaeda has hijacked the opposition movement, and this is a scenario that could lead to disastrous consequences in the event of a NATO military operation.