Moscow tells US to stop arresting Russians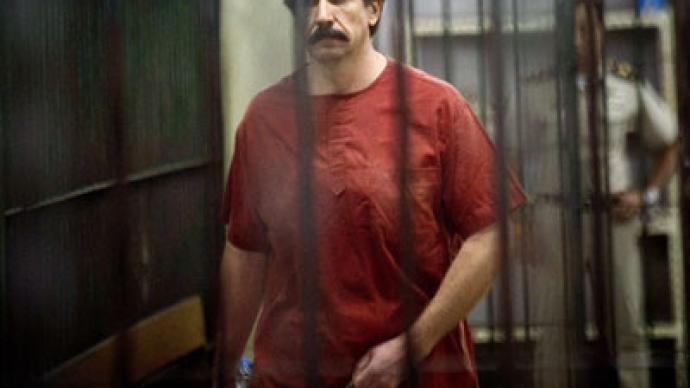 The Russian Foreign Ministry demands that Washington stops "unacceptable" practice of arresting Russian nationals on American warrants in third countries.
In case the US has claims against Russian citizens "all respective documents must be filed to Russian law-enforcement agencies to be probed in accordance with the 1999 treaty on mutual legal assistance in criminal cases," the Deputy Foreign Minister Sergey Ryabkov stated on Monday.
Moscow will continue attempts to return home Russians jailed in the US, he added. Those include businessman Viktor Bout, pilot Konstantin Yaroshenko, "the Russians recently detained in Texas, and the Russian citizen [Ravil Mingazov] who has been jailed in Guantanamo prison for 10 years."
Mingazov was detained in Pakistan back in 2002. He has been kept in the American detention camp in Cuba "without a court decision" or any charges officially brought against him, Ryabkov pointed out.
The diplomat also reminded a court in Houston denied bail to Russians detained in the US on allegations of the illegal export of high-tech microelectronics to Russia.
"It seems that having no weighty evidence against our citizens, [the US] deliberately keeps them locked up in order to put them under psychological pressure and seek the so-called plea bargain," Ryabkov added speaking at the State Duma hearing on the observance of human rights in America.
Earlier, Bout and Yaroshenko were pressurized in the same way, he observed.
Viktor Bout, owner of an air transport company, was arrested in 2008 during a US sting operation in Thailand. He was extradited to American soil in November 2010. On November 2, 2011, he was convicted by a jury in a New York federal court of intending to provide military weapons to the Revolutionary Armed Forces of Columbia (FARC) – which the United States ranks as a terrorist organization – and conspiracy to kill US citizens.
Konstantin Yaroshenko, a pilot, was arrested in Liberia in 2010 and transported to the US on charges of drug smuggling. In 2011, he was found guilty of conspiring to smuggle cocaine into the US and sentenced to 20 years behind bars.
Both men were tried in New York "with multiple violations of law and sentenced to huge jail terms, not for specific crimes, but for some criminal conspiracy," Ryabkov said, as cited by Interfax.