Moscow Court to spill beans on top politicians' pressure attempts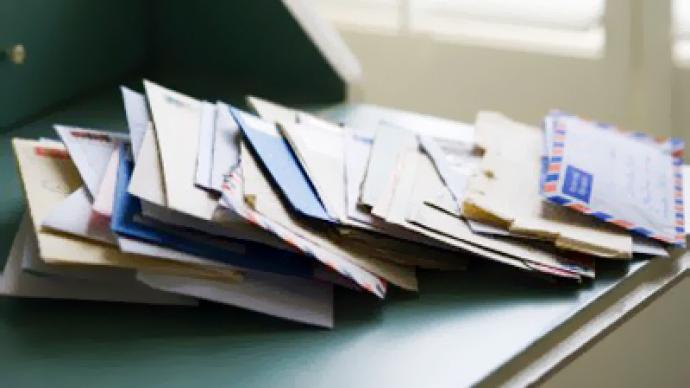 In a move to prevent any attempts to apply pressure on judges, the Moscow City Court has launched a web page where it is going to publish letters from state officials and politicians who appeal to the court over cases at hand.
So far, five letters – as well as responses to them – have been posted on the court's official website, including two from the leader of Liberal-Democratic Party (LDPR) Vladimir Zhirinovsky and one from the Communist Party head Gennady Zyuganov. In their messages, politicians stand up for citizens who believe the court rulings in their cases were unfair and ask the chairwoman of the Moscow City Court, Olga Yegorova, to take control of those particular cases. Moscow City Court spokeswoman Anna Usacheva told Russian Agency of Legal and Court Information (RAPSI) that the publishing of officials' letters will help to rule out the very possibility of applying pressure on the court. She added that it will also help to give answers to many citizens' questions over the judicial system in the capital and, therefore, increase people's trust in it. The new web page will also have sectors entitled "Thanks" and "Complaints and responses".The idea to make all requests to judges by officials public was put forward by President Dmitry Medvedev earlier in May, during a meeting on the development of Russia's legal system. Back then, the head of state stressed that asking judges to "take a closer look and to personally oversee a case" is a direct violation of the principle of judicial independence. "This is a violation of ethical, legal and constitutional norms," he added.The president observed that the practice of non-procedural requests took deep roots and could no longer be ignored. For many years such correspondence was closed and had no impact on the reputation of the persons involved. "For most politicians their name is essential and, in fact, the major condition of their civil service career. I suggest discussing the issue of disclosing such requests to court heads of all levels," Medvedev said.The Moscow City Court has become the first Russian court to support the president's initiative.Meanwhile, parliamentarians are not really worried over the fact their requests will be published, writes Vedomosti daily. According to Zhirinovsky, who is also the Deputy Chairman of the State Duma, in their letters they simply ask judges to speed up considering cases, but do not touch upon the question whether the verdict should be guilty or not. He noted that about five per cent of citizens' appeals to MPs are complaints about courts and investigations. The party's lawyers check up on those complaints and if violations are found, send requests to courts. It is one of the ways that legislators react to voters' appeals. The LDPR leader observed that publishing the officials' requests is a good idea, since it will help to make the legal system more transparent.
You can share this story on social media: