Judicial system should not humiliate human dignity – Medvedev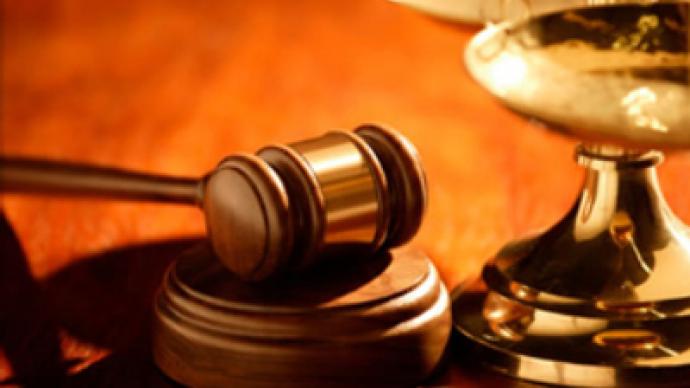 The Russian president has met with judges to discuss the liberalization of legislation and also cooperation with European countries on judicial matters.
Moscow is ready "to build relations with the European judicial community on an equal basis," President Dmitry Medvedev said. He was addressing a meeting with judges on Friday, which was devoted to the development of the judicial system.
The president said, "Russia – a sovereign state with a substantial history … yes, we have a lot of shortcomings, there has been a difficult 20th Century, and serious tests for the judicial system… We are prepared for cooperation with partners, but this should be on a mutual basis." Any attempts to dictate to Russia are "unacceptable," he stressed.
Speaking on the changes to Russia's legal system, Medvedev said "the introduction of appeal in civil and criminal cases," starting in 2012 and 2013 correspondingly, would result in the appointment of about 1,500 judges and serious changes in court. The move "will require considerable organizational work and material resources," Itar-Tass news agency quoted the president as saying.
Other serious problems exist, Medvedev said, highlighting the "humanization of criminal legislation" and also cooperation with European partners.
Medvedev said he had discussed with the heads of law-enforcement agencies, amendments to legislation concerning punishment and "change of the general approach to sanctions." The judicial system should become effective and, "on the one hand, to punish, but, on the other, not to humiliate human dignity."
The liberalization of criminal legislation will allow judges to "better fulfill their duties," the president believes. According to him, the draft bill that has been prepared on amending criminal legislation "widens possibilities for court proceedings."
In particular, the minimum punishment level may be removed. Now judges "are constrained by tough limits," the president said. They have bottom and top levels of punishment, "which usually results in choosing the medium one," he noted.
Medvedev also spoke in favor of the introduction of correctional work, to which he said judicial niceties still exist.
Sergey Borisov, RT
You can share this story on social media: