Communist leader says new Moldovan coalition "has no clear prospects"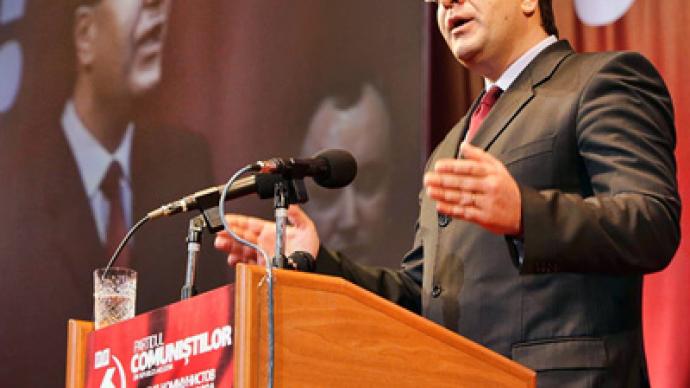 The newly-formed coalition of right-wing parties will not last long, the former president and leader of the Communist Party Vladimir Voronin has said.
­The Liberal Democratic Party, the Democratic Party and the Liberal Party agreed on a ruling coalition hours before electing the new speaker. Leader of the Democratic Party Marian Lupu was elected by 57 votes out of 101 in a ballot on Thursday. In accordance with law, he has become acting president.The ruling coalition has 59 seats. Deputies of the three parties resumed the Alliance for European Integration, which was formed in the previous parliament. The acting Prime Minister Vlad Filat is expected to form a new government in January. The Communists, who have 42 deputies in parliament, remained in opposition and boycotted the election of the speaker. The union of the right-wing parties is unlikely to last for a long time, the leader of the Communist Party Vladimir Voronin said. According to Voronin, the coalition has no "clear prospects." Voronin described the creation of the ruling coalition as "farcical" and having "an unpredictable future." The new authorities have only "personal rather than strategic interests," he told the media. The Communists and Democrats received about 60 per cent of the vote during the parliamentary elections. This confirms, Voronin said, that "the majority of the population" support center-left political parties. However, the parliamentary coalition is a right-center one, he noted. "People did not vote for this, thus, the minority has come to power," Voronin stressed. The coalition lacks two seats in the parliament to elect the new president. Still, the three parties are expected to nominate Lupu as their candidate for the election, due to be held not earlier than February. As the speaker, he has promised to respect the right of the opposition and called the European integration as a strategic task for Moldova.