Finland terror: RT columnist assaulted by host of extremist website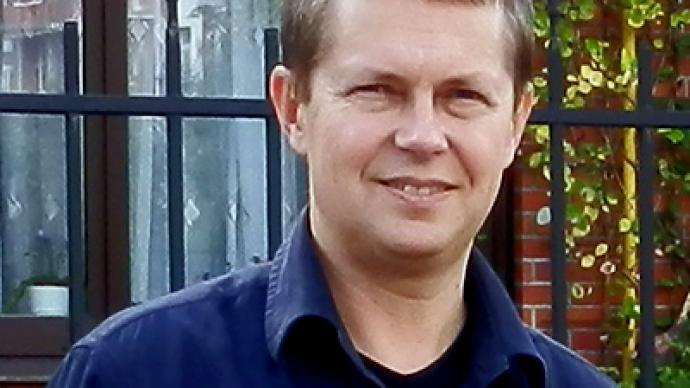 Juha Molari, a former Lutheran priest and regular RT contributor, arrived at the Finnish-Russia Forum only to be strong-armed back onto the street by the publisher of a Helsinki-based website that supports Chechen terrorists.
Molari told RT he was registered to attend the conference, which opened with a lecture on the elections in Russia delivered by the Forum's VP. However, upon entering the Sofia Center where the event is being held, he was refused access by forum board member and controversial activist Mikael Storsjo.Storsjo is mostly known for hosting the extremist website, the Kavkaz Center, which is banned in Russia and many other countries. Storsjo moved the site to his servers in Finland in 2004, and has continued to offer it his full support.Before the scuffle allegedly broke out at the Forum, Molari was attempting to conduct on-camera interviews. In the video, Molari asks Storsjo a question about press freedom, gets asked in return for his press card and is then told the Forum is a private event where bloggers are not welcome.It was then, according to Molari, that he was assaulted and thrown out of the Forum. He has filed a complaint.
You can share this story on social media: