Finnish pastor defrocked for speaking out against terrorists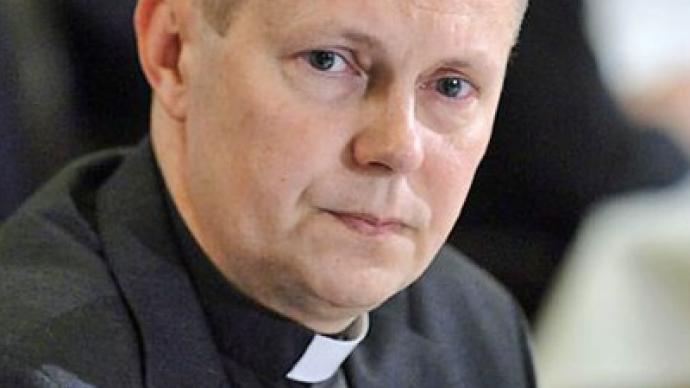 A Finnish Priest has been defrocked for openly speaking out against a terrorist website hosted in the country.
"The Espo chapter of the Lutheran Church of Finland has dismissed Juha Molari as the pastor of the Raseborg Lutheran parish. He has been defrocked and deprived of all means of subsistence," Johan Backman, Finnish human rights activist and the Chairman of the Finnish-Caucasus Friendship Society,  told  Interfax  on Thursday.Juha Molari had earlier been charged in Helsinki for inciting racial hatred, after he described one of the world's most-wanted criminals as a terrorist. Police questioned pastor Molari after he gave an interview to RT in which he discussed Doku Umarov, the man behind the Moscow Metro and airport bombings.Later on Thursday, Johan Backman, a Finnish human rights activist and the chairman of the Finnish-Caucasus Friendship Society, told RT that Finland is sheltering terrorists in the country because of very strong lobbying from the political elite and a manipulated public opinion. "The Finnish ruling elite is protecting the terrorists and terrorist activities on Finnish soil, and they are also trying to change public opinion and to protect the activity of Doku Umarov in Finland," said Backman. "Our security police tried to close down the web resources of Doku Umarov in 2004, but that was unsuccessful because of lobbying by leading Finnish politicians."
Russia's number one Chechen terrorist, Umarov, is also high-up on the international most-wanted list. The Kavkaz-Centre site was the first to publish the terrorist's words on the attacks he has claimed responsibility for – the Beslan school siege; the Nevsky express and Moscow Metro bombings; and most recently, the Domodedovo Airport blast.The website is banned in Russia, but in Finland the Kavkaz-Centre enjoys quite a comfortable standing not only on the internet, but also in downtown Helsinki.The priest was the first to openly say this was an outrage, and the reaction was quick to follow.He got an email, apparently from Dagestan, saying that if he doesn't "stop the fight against the Kavkaz-Centre, they will cut his head off and his family's."Juha Molari went to the police, but instead ended up being persecuted himself for criticizing a legally operating organization.  The police refused to close the website and to open a criminal case following threats against the pastor. They answered that Doku Umarov is the president of a separatist government and a respectable person.
You can share this story on social media: