No plans to supply Iran with S-300 systems – Putin's press secretary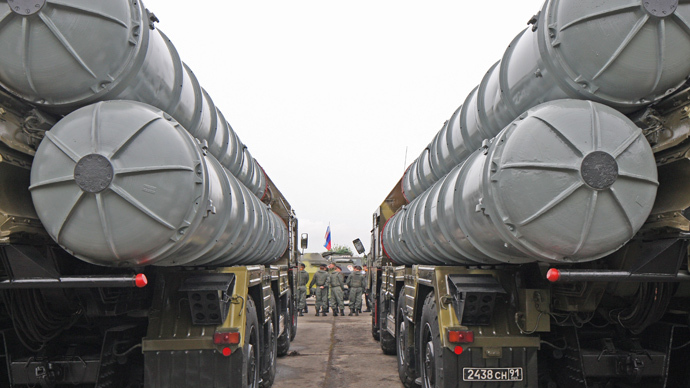 The Russian President has not given orders to complete a deal to transfer the S-300 surface-to-air defense system to Iran, the President's spokesman said Wednesday, refuting earlier rumors that the deal had gone through.
Answering the questions from reporters, Dmitry Peskov replied "no" when asked if President Putin had given such orders. Earlier, the Russian newspaper Kommersant informed that Moscow will offer Iran S-300 missiles and help in constructing a new building in Bushehr nuclear reactor site.

The Kommersant article said that the President decided to supply Iran with five battalions of S-300VM systems "Antey-2500", provided that Tehran would withdraw the claim of $4 billion, filed in connection with the breakdown of the old contract to supply five battalions of S-300PMU-1.

The Western media was quick to jump on this, reporting that indeed Russia is planning to arm Tehran.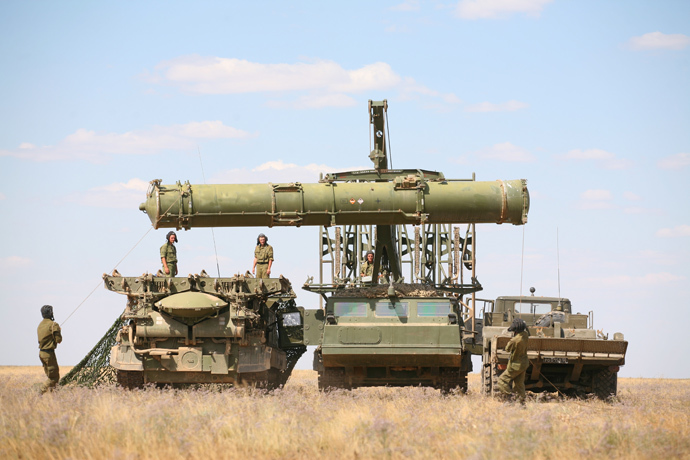 Earlier, Deputy Prime Minister Dmitry Rogozin said that the supply of Russian arms to Iran can only be discussed within the framework of international law, and only if Iran backtracks on its claims to deliver such system based on the 2007 agreement worth $800 million.

He further reiterated that Russia is willing to work with Tehran "as part of the normal military technical cooperation…but it is imperative that this cooperation is not weighed down with all sorts of claims," Rogozin said.

In 2010 Moscow froze a S-300 delivery contract with Iran after the United Nations imposed sanctions against Tehran. In turn, Iran sued Russia for breaching the agreement arguing that defensive systems do not fall under sanctions.

In late August, the S-300 anti-aircraft systems that Moscow planned to deliver to Iran under agreements from 2007 were completely dismantled and recycled.


Newly-elected Iranian President Hassan Rouhani will meet with Russia's Vladimir Putin at the Shanghai Cooperation Organization summit in Bishkek on Sept. 13.
"I am sure that during the upcoming contact, various aspects of military-technical cooperation will be discussed in detail. We will forward our offer and we hope that we will be able to resolve this issue," Putin's foreign policy aide Yury Ushakov told reporters at a press briefing, answering a question about whether Putin will agree with Rouhani over the supply of weapons to Tehran.
Ushakov did not give any further details, but said it would be proposed "for the first time."
You can share this story on social media: