Russia welcomes US readiness for missile defense dialogue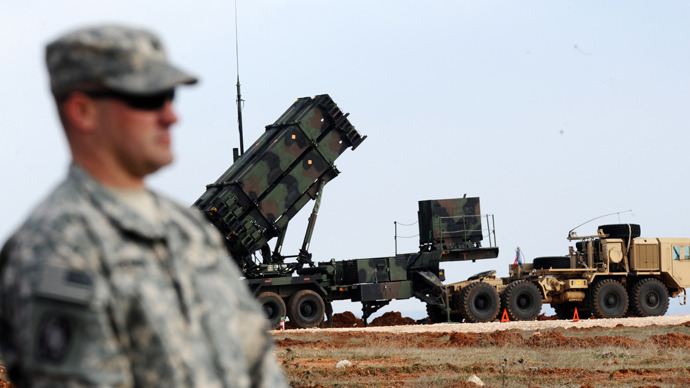 Washington wants to continue dialogue with Moscow on its planned European missile defense shield, says Russia's Deputy Foreign Minister. However, Russia's causes for concern over the project have not been removed, he underlined.
The American side had provided Russia with "certain technicalities concerning" their plans, Sergey Ryabkov said. Earlier in the week, he met for talks in Geneva with Rose Gottemoeller, the US acting under secretary of state for arms control and international security.
Russian specialists will study these documents, Ryabkov told reporters on Thursday.
The move came less than a week after the US announced it would drop part of its European missile defense plan: it will not station SM-3 IIB interceptors in Poland. Instead, the focus will be shifted to threats from North Korea and America will deploy 14 new anti-missile interceptors in Alaska.
"It brings something new into this situation," Ryabkov observed on Thursday. However, he pointed out, it is still too early to say "whether the decisions made by the [US] administration are a plus or more of a minus."
Moscow looks at the situation purely from the prospect of its own security interests. "What consequences can it all have for our security? So far, there is no univocal answer and causes for concerns have not been removed," the deputy minister stated.
"We need a dialogue, we are interested in," he empathized. "We welcome the fact that the American side, it appears, also wants to continue such a dialogue and has taken some response efforts in that direction," Ryabkov said, referring to the Geneva meeting and the decision to abandon the fourth stage of its missile defense plan.
The American anti-missile defense has remained the key stumbling block in relations between the two Cold-era foes. Moscow's main concern is that it may pose a threat to the country's national security, while Washington maintains that it would not use the system against Russia.  However, so far the US has refused to sign any legally-binding guarantees on the matter – which the Russian side has been insisting on.
In that respect, the Geneva talks – yet again - brought no breakthrough.
"We don't see any concessions from the United States. Thus, Russia's approach towards missile defense remains unchanged," Ryabkov told Itar-Tass after his meeting with Gottemoeller.
You can share this story on social media: