Government officials to be booted off companies' boards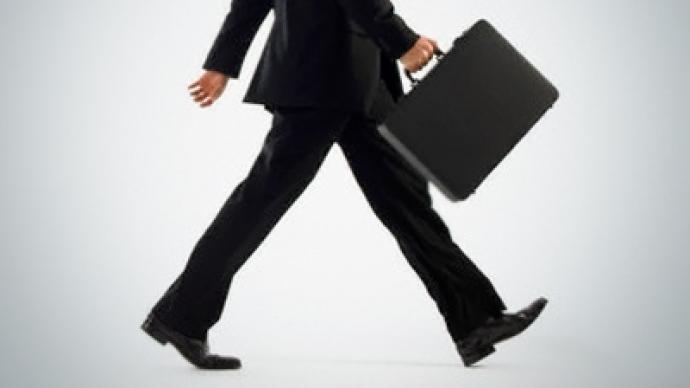 Aeroflot board chairman Igor Levitin and Igor Sechin of Rosneft are among Russian top officials who will have to give up their seats after President Medvedev announced he wants ministers to be removed from the boards of directors in state companies.
On Wednesday, Medvedev slammed the state of the investment climate in Russia and called for urgent measures to be introduced to improve the situation. Those include government ministers and vice premiers being removed from top managerial posts at large state corporations. According to the president, the move will help to reduce companies' excessive influence on the investment climate.Presidential aide Arkady Dvorkovich, speaking later at a media briefing, said that the decision will affect Transport Minister Levitin, who chairs Aeroflot's board, and first Vice Prime Minister Viktor Zubkov who is a chairman of a supervisory board at the state-controlled agricultural bank Rosselkhozbank. State-owned oil giant Rosneft will also have to get a new board chairman as currently this seat belongs to Vice Premier Igor Sechin. Finance Minister Aleksey Kudrin is on the board of VTB, and will also have to leave the post by July this year. Dvorkovich noted, not all state executives will be replaced by independent managers, as the president referred specifically to "profile ministers" – which means officials responsible for the same sector as the company they work for specializes in. The presidential aide did not rule out that state boards will be chaired by "independent directors", including foreigners. However, he added, in some cases "there can be different options". As an example of such an option he referred to Russian Railways (RzhD) board which is chaired by Vice Prime Minister Aleksandr Zhukov.Currently, Energy Minister Sergey Shmatko is on the board of energy giant Gazprom and it is very likely that he will give up the seat. There are other state officials among the board members, including Economic Development Minister Elvira Nabiullina and the Gazprom board is chaired by Vice Premier Zubkov who is responsible for the agricultural sector in the government. "I do not think that having, for instance, a deputy minister on the board of such a company could have a negative impact, as long as one is not a director [of the board]," Dvorkovich said. Deputy ministers should not account for the majority at a corporation board and should not totally control its work, "but they can be members of committees….such as a strategy one".In addition to being presidential aide, Dvorkovich is also a chairman of the supervisory board at Open Joint-Stock Company "The Agency for Housing Mortgage Lending" (AHML). Referring to his own experience in the business, he said that the majority of decisions in a company are made by a board chairman. On that assumption, ministers indeed get too much power being at the head of large companies than independent managers, which is not always good for healthy competition. Earlier, Dvorkovich specifically underlined that the president's decision would cover the corporations that work in a competitive environment – such as banks or oil companies. There is no need to replace board members at other corporations, such as the Federal Grid Company of Unified Energy System (JSC FGC UES). According to the law, the company is a natural monopoly and its business is controlled by the Russian government.
Read Gleb Pavlovsky's column on the issue here
You can share this story on social media: