Medvedev wants "irreconcilable" militants eliminated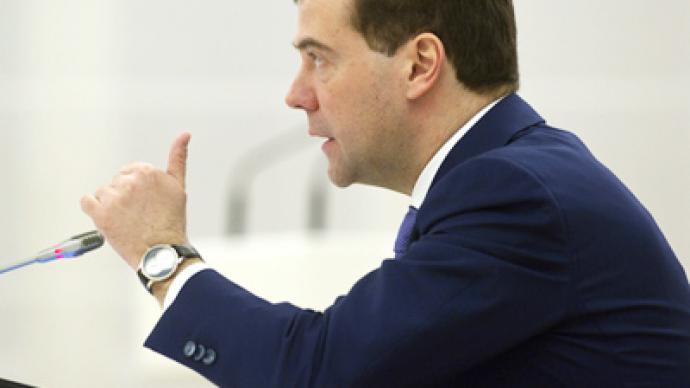 Irreconcilable militants in the North Caucasus must be either detained or killed, while an agreement must be reached with the others, President Dmitry Medvedev said.
"An agreement must be reached if that is possible. There must be no negotiations with the irreconcilables. They are criminals and must be either detained or killed, depending on the circumstances," he said during a meeting with Yunus-Bek Yevkurov, head of Russia's North Caucasian republic of Ingushetia. The Russian president praised the efforts of Yevkurov "to actively interact with various groups of people in Ingushetia." "The head of the republic must not stay in his office. He must speak to all kinds of people, because we have no other people here. They are the way they are, with their own mistakes and viewpoints. Sometimes these people are disoriented and are ready to commit crimes," Medvedev noted. This is what Yevkurov is known for in the republic – for his effort to find peaceful means to curb terrorism in the area. "I have monthly meetings  with families of the killed, the wanted and the imprisoned, including  the  widows and sisters of  the killed militants, so that the young women do not become  prey for militants' ideologists," the head of the republic explained, adding that a public organization aimed at assisting these women has been set up.
You can share this story on social media: