Medvedev demands accountability for defense order failure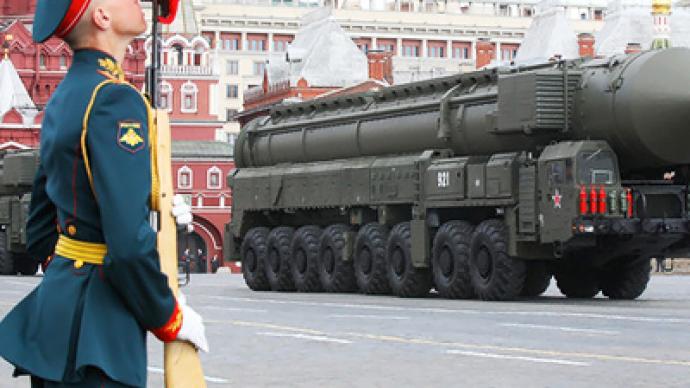 President Dmitry Medvedev has demanded that the government explain why the state defense order has not been placed on time.
The placement of orders should be completed by the end of May, Medvedev said at a meeting on Tuesday on the development of the military-industrial complex. The Defense Ministry should also present advances in compliance with the plans for 2011 and 2012-2013.The state defense order was approved in December 2010, and Medvedev warned about the failure of the state armaments program in March. The president stressed that "it is impossible to drag feet with tenders." Medvedev spoke on the state defense order in his annual address to the parliament. However, the placement of the order has not been completed."I'm sure that in the past, half of those present would already be engaged in active manual labor in the open air," Medvedev said, referring to tough policies under Josef Stalin. "People should be responsible for commitments they take upon themselves," he said, calling the situation when decisions are not fulfilled "unacceptable."   The head of state ordered that the Defense Ministry report on the reasons for the failure, demanding names and an accounting of how they will be punished for this. If no punishment is proposed, then "the industry leadership and the government should answer," RIA Novosti quoted him as saying.Medvedev also ordered that the government submit at the earliest date possible a targeted federal program for the development of the Russian military-industrial complex for 2011-2020. At the meeting, the prospects of the industry were discussed, and Medvedev asked what should be done to make its work more effective. The interests of customers and producers should be balanced, the president said. Not only the requirements of the armed forces should be taken into account, he said, but also the potential to businesses for greater production. In 2010 the state adopted a long-term armaments program, and now it is important to raise the responsibility for the execution of those obligations, Medvedev stressed.
You can share this story on social media: