Russia will keep destroying Al-Qaeda agents – Medvedev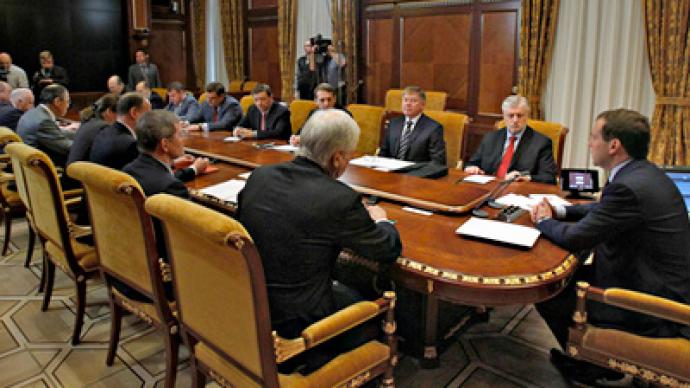 President Medvedev has said that Russian special services will keep destroying the emissaries of Al-Qaeda who arrive in the country.
"It is not a secret that the infamous terrorist network Al-Qaeda has sent and keeps sending its emissaries to the territory of our state. As a result of special operations, our special services eliminate those emissaries on a regular basis," Medvedev said at a special conference of key Russian power officials dedicated to the nation's security.Elimination of any terrorists, including Osama Bin Laden, has a direct relation to the level of Russia's security, Medvedev explained.    The president stressed that it was necessary to establish interrelation between the events of crisis settlement in foreign countries and Russia's internal affairs. Medvedev said that this was the task of the Security Council, the Foreign Ministry and other agencies. In particular, the president mentioned the recent events in North Africa and the nuclear disaster in Japan. He also charged the officials with the task of developing a universal algorithm of protecting Russia's representative offices abroad that would cover both natural disasters and terrorist attacks. The president added that apart from protecting the staff of the missions the algorithm must cover the evacuation of Russian citizens from dangerous zones. Medvedev said that the algorithm must be universal, thoroughly worked through and oriented on various situations that might appear.Sometimes, incidents in other countries may entail consequences that affect the activities of our representative offices, the president said. The level of their security should be in line with the level of threats that exist abroad, he stressed.
You can share this story on social media: