Medvedev joins United Russia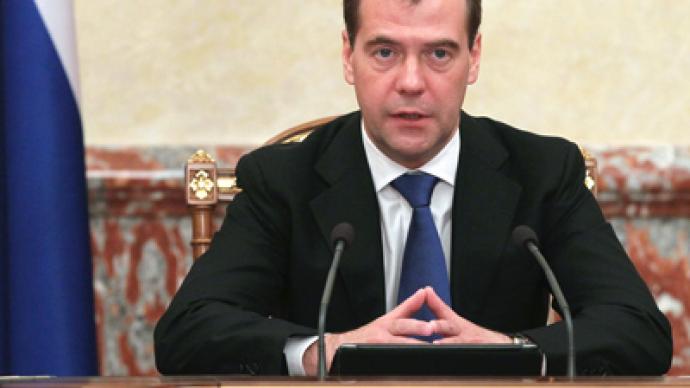 Prime Minister Dmitry Medvedev has become a member of United Russia. He is expected to be nominated for chairmanship at a United Russia convention on May 26 according to the party's leadership.
Receiving his party membership card, he said that United Russia has no rivals on the political arena. "In my opinion, the party has all the means to maintain its leading positions in the long term," Medvedev noted. "It's a matter not only of the number of votes, but of capability to take responsibility for the country". The premier believes that for the moment there is no other political force in Russia which could rule the country. Dmitry Medvedev has become the first Russian prime minister with party membership.At the end of May, then president-elect Vladimir Putin stepped down as the party's leader and proposed Dmitry Medvedev's candidacy in his place. "The constitution does not ban the president from being a party member, but in our political life the president is a consolidating figure for all political forces and citizens of the country," Putin explained his decision. Medvedev said back then that he would join the party as, in his opinion, its leader should be a member as well. Otherwise, he would be dishonest with the people he believes. The former leader of the party, Vladimir Putin was never a member, however.
You can share this story on social media: