Russia drops charges against ex-cell phone boss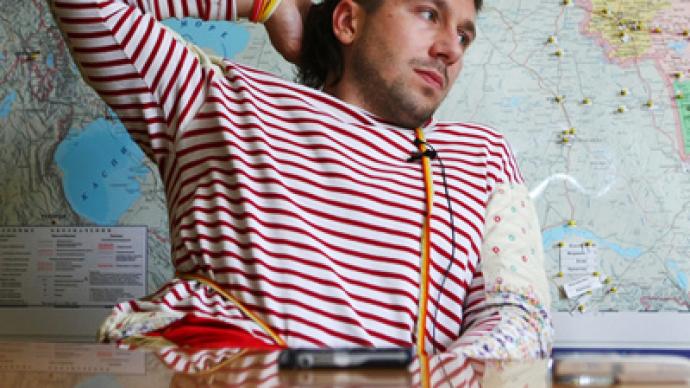 Russia's Investigative Committee has closed a criminal case against the ex-owner of cell phone retailer Evroset, Yevgeny Chichvarkin, who fled Russia for London in 2009 to avoid kidnapping charges.
Moscow was demanding the businessman's extradition over his suspected involvement in the abduction of the Evroset's shipping agent, who had allegedly stolen large quantities of phones.Earlier last week, Russia's Supreme Court threw out an appeal against the jury's 2010 acquittal of other figures in the case – the company's security chief Boris Levin and eight associates. On Monday, Chichvarkin's lawyer Yury Gervis said that the case against his client was also closed. "The investigator officially notified me today that the criminal proceedings against Chichvarkin have been terminated based on the court's judgment that came into force," the lawyer told Itar-Tass. Now that the charges have been dropped, the Russian side will shortly be sending documents to Interpol to take the mobile phone tycoon's name off the international wanted list, Gervis added.  It is as yet unclear what is going to happen next, as on March 21 a London court was to hold hearings on Chichvarkin's extradition to Russia. Now it may be cancelled as there would be no need to consider it. At least for now, the businessman is not considering coming back to Russia, but might do so in the future, Chichvarkin told RIA Novosti. It is believed the Evroset case may be a positive step in improving Russia's image abroad as well as a good sign for potential investments. However, a recent trial of former Yukos CEO Mikhail Khodorkovsky – who was sentenced to 13.5 years behind bars in a second case against him – was met with a lot of criticism both in the country and aboard.  And that sentence, as well as Russia's judicial system in general, tops the list of question topics that internet users have been submitting to President Dmitry Medvedev ahead of the Davos Economic Forum that will start in Switzerland on January 26. President Medvedev was planning to head to the forum – the biggest event in the business world – on January 25. However, following the deadly blast in Moscow Domodedovo airport on Monday afternoon, the head of state has postponed the visit.  Having chosen modernization as a way for its further development, Russia has been striving to attract investors who would help it develop the innovative sector of its economy. A number of important steps have already been taken in that direction and more are planned.Earlier in the day, Medvedev met with the Minister of Economic Development Elvira Nabiullina at the Gorki presidential residence to discuss creating a favorable investment climate in Russia. "[In Davos] I will be meeting with major foreign businessmen and present a large program speech. But that is the external side," Medvedev said.  The internal side of the investment climate is made of conditions created for businessmen, fulfillment of decisions and "if you want, some kind of psychological atmosphere in the country which is either favorable for investing or blocks it". And here things are still not as good as they could be. Medvedev observed that Russia has achieved noticeable results in the development of its economy and in overcoming the consequences of the world financial crisis overall. "But unfortunately the investment climate remains very uneasy," Medvedev said as cited on the Kremlin official website. Improving the situation is not a simple task and it cannot be done in half a year. According to the president, there are three components to the investment climate. First, it's laws. Second is "the behavior of state servants". And third is a "normal court system which is capable of providing protection to businessmen". Therefore, it is necessary to take steps to make improvements in all three directions.
You can share this story on social media: