New plan to get Berezovsky extradited?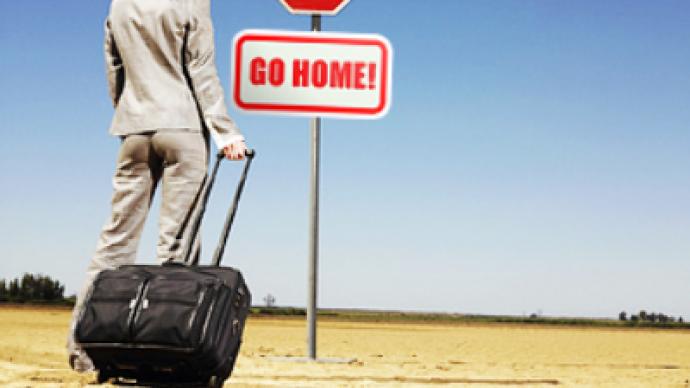 Russian authorities are discussing sending specialists abroad to lobby for the extradition of compatriots who are accused of committing crimes at home.
Experts though doubt this will change anything in any of the most high-profile cases, like with tycoon Boris Berezovsky, whose extradition Russia has been asking for for many years. Nevertheless, they say, the move may help strengthen Moscow's relations with the West.
The investigative committee of Russia's prosecutor's office is proposing basing its representatives in a number of countries. It's not yet known exactly which states are on the list, but it is known that a draft of the proposal has already been sent to the government for consideration.
Russian authorities have a whole list of people who they've been trying to get their hands on for years to undergo legal action in Russia. Former politician and tycoon Boris Berezovsky is suspected of committing more than 10 crimes in Russia, including the theft of more than $13 million, and has already been sentenced to 13 years behind bars by a Russian court. Moscow asked for his extradition several times but all were unsuccessful. Berezovsky ended up getting political asylum in the United Kingdom and is now under the protection of British authorities.
Another Russian businessman currently hiding from the prosecutor's office in Britain is the former co-owner of the retailer Evroset and store chain Evgeny Chichvarkin. Accused of kidnapping a person and extortion in large amounts at home, Chichvarkin claims he is being interrogated after a conflict he had with some senior law enforcement officials. A British court is set to review the question of his extradition in August 2010.
Interestingly enough, after fleeing from Russia both Berezovsky and Chichvarkin became fierce critics of the Kremlin, accusing the government of totalitarian methods. Many analysts agree this may have been the decisive factor in Berezovsky's case when he was granted political asylum. According to a senior representative of the investigative committee, a number of people who are being investigated by Russian authorities have managed to obtain asylum abroad where they had moved their illegally made funds.
Mikhail Yadrov, the head of the committee's international-legal cooperation department, was quoted by the RBK daily as saying that often foreign partners look for political reasons behind the interrogation and proving the opposite to them is quite a complicated process.
So, will sending representatives abroad help improve the situation? Mark Entin from the Institute of European law says it's doubtful these steps will be enough to turn back the courts' final decisions:
"A person cannot be judged twice for the same kind of allegations… As far as Berzovsky is concerned, the national judges made the decision concerning the application of the Russian Federation – and the answer was NO. The second moment which needs to be taken into consideration is that he applied for a political refugee status and he got it. So it means that now Berezovsky is a citizen of the country and in this case other rules should be applied."
Despite the gloomy forecast, Entin says the idea may be quite effective in boosting ties with the West:
"I would suggest sending more people from our ministries and different services to different international structures. This way we will promote our interests there and get people trained…. We'll show the others that we are ready to invest in human relations and in the work of international structures… it will be another track for the consolidation of our relations with other European countries".
Even if the government approves the proposal, in order for the idea to work, many experts agree Russia will first need to discuss it with foreign partners. It can only be a result of mutual understanding and the question is: Will Moscow be able to reach this understanding with the West?
Egor Piskunov, RT

You can share this story on social media: