Medvedev submits bill to ease restrictions on forming new parties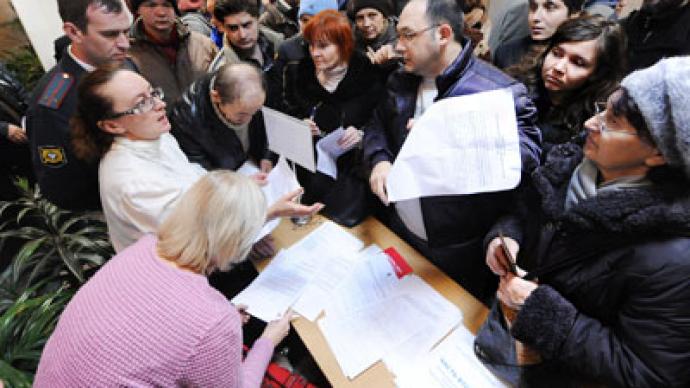 President Dmitry Medvedev has submitted to parliament a draft law aimed at liberalizing Russia's political system. The bill lifts some restrictions on party activities and simplifies the process of registering new parties.
First, the draft law frees all parties from the onerous business of collecting voters' signatures as a prerequisite for standing in all elections except the presidential poll. Currently, only parliamentary parties are exempt from this obligation.
Presidential candidates who belong to parties not represented in the Duma will still have to collect signatures. However, under the new bill, the number required is down from a hefty 2 million to just 100,000. Independent presidential hopefuls will in future only have to collect 300,000 signatures to support their candidacy, significantly down from the 2 million currently required.  
The bill also cuts the number of signatures required for independent candidates wishing to run in local elections. Under the proposed legislation, it will not exceed 0.5 per cent of the number of voters in the relevant election constituency, against 2 per cent presently.
The creation of new parties will also be significantly eased. The draft law only requires a minimum of 500 members to be registered. That's a big drop from the 45,000-member threshold currently in force.
The president's move comes a day after his address to the Federal Assembly in which he highlighted the continued modernization and liberalization of the political system as a major factor in the country's development.
You can share this story on social media: