Reshuffles as Medvedev sacks Air Force Chief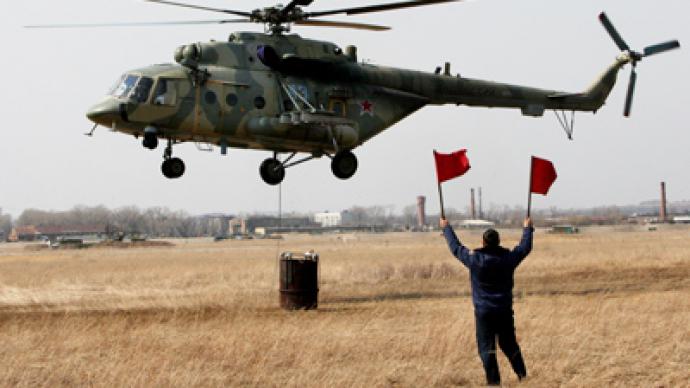 President Dmitry Medvedev has relieved the Russian Air Force Commander of his post and fired him from the military in a move that could end in the Air Force's merger with the Air and Space Defense Forces.
The Kremlin press service reports that Air Force Chief Aleksandr Zelenin was fired from his post and from the military service by presidential decree, but does not elaborate on the reasons.Russian media reported earlier that the country's Air Force could soon cease to exist as a separate branch of the military forces, merging with the relatively young Air and Space Defense Force. The process could be seen as already underway, as some of the Air Force's bases were put under the direct command of military districts in 2008-2009.An unnamed source in Russia's Defense Ministry told Interfax news agency that Zelenin's dismissal was connected with old age, and suggested that the former commander will be offered a high position in some defense industry holding.Apart from the changes in the Air Force command, Medvedev dismissed the Ground Forces Commander Aleksander Postnikov-Streltsov from his post, appointing him deputy chief of General Staff. Former commander of the Central Military District Vladimir Chirkin was made head the Ground Forces.These appointments are seen by Russian experts as planned and routine rotation. The chairman of the Public Council with the Defense Ministry, editor-in-chief of the National Defense magazine Igor Korotchenko told RIA Novosti news agency that Medvedev sought to refresh the top brass and allow a new generation of Russian generals to realize their potential.
You can share this story on social media: