Arc of instability in Africa may turn into battlefield – Moscow's envoy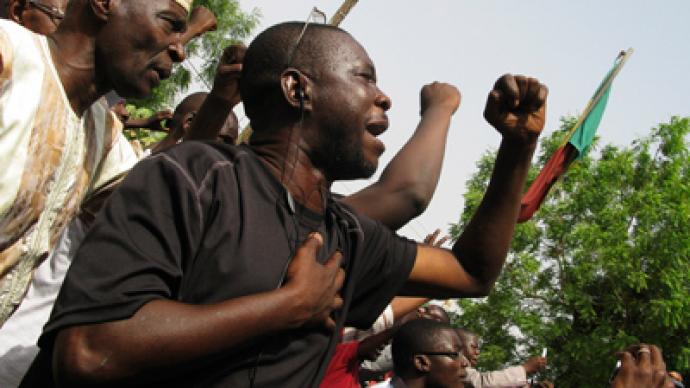 Last week's coup in Mali has further destabilized the situation in the African region, says Mikhail Margelov, the Kremlin's special envoy to Africa.
Following the so-called Arab Spring – the series of protests that swept through the Middle East and North Africa – the situation in the region is "extremely complicated," Margelov told Interfax on Tuesday. "A 'green arc of instability' is being formed from the Sahel (the region bordering the Sahara Desert) to the Horn of Africa. Therefore careful monitoring of events in the region is necessary not to allow the transformation of this arc into a battlefield," the official stressed.Last week soldiers loyal to US-trained Captain Amadou Haya Sanogo stormed the presidential palace in the capital Bamako and overthrew Mali's President Amadou Toumani Toure. The coup leader vowed that he would not stay in power for long and promised new elections will be called as soon as the army manages to contain a Tuareg insurgency in the northern part of the country.According to the Russian diplomat, currently there is no constitutional power in the African republic. The military are now facing two opponents at the same time – civic opposition and Tuareg rebels. If protest rallies begin, they might be violently dispersed, Margelov warned. The Russian expert also noted that after the death of Libya's former leader, Muammar Gaddafi, there is no external force capable of pacifying the north of Mali.
You can share this story on social media: