Mali coup led by US-trained captain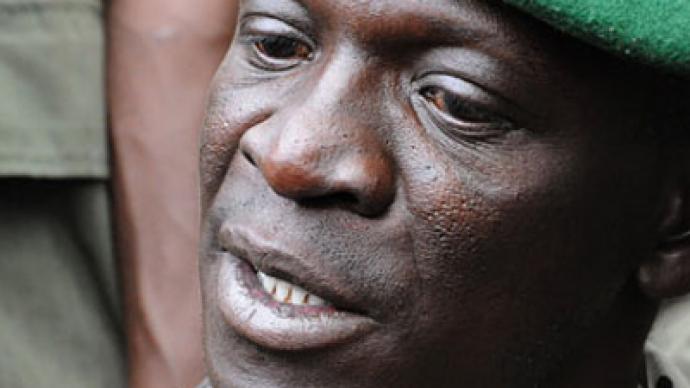 A US Africa Command official confirmed on Friday the leader of military coup d'état in Mali has visited the US on several occasions, receiving professional military education.
Captain Amadou Haya Sanogo participated in the America's International Military Education and Training program, sponsored by the US State Department, Public Affairs representative Patrick Barnes revealed to The Washington Post. Foreign officers are handpicked for the program by US embassies in respective countries. The Malian army is very small, consisting of only 7,000 personnel. With the given small number of officers in this army, it is no wonder that Sanogo had a good chance to get to the US.On March 22, just a month before a presidential election in the country, Sanogo and soldiers loyal to him stormed the presidential palace in the capital Bamako and overthrew President Amadou Toumani Toure. The reason for the rebellion was stated as the existing leadership's relaxed attitude towards Touareg tribes' insurrection in this north-western African country.The coup claimed three lives, leaving about 40 wounded.Amadou Haya Sanogo has made a statement saying he is not going to stay in power for long. He promised that as soon as the army manages to contain a Tuareg insurgency in the northern part of the country a new election will be called.The captain said he will be glad to continue to serve in the army after the election.He also claimed the country's deposed president is being held safely not far from the capital, and promised to bring Amadou Toumani Toure to court.Rebel soldiers are currently busy looting throughout the city of Bamako. Sanogo denounced their actions, blaming the looting on "ill-intentioned individuals" trying to turn public opinion against the coup.Despite condemning the coup, the US is not planning to reconsider its $140-million aid program to Mali in 2012.Conversely, on Friday the African Union suspended Mali's membership of that organization.
You can share this story on social media: