Massive ex-Gaddafi weapons cache turns up in Algeria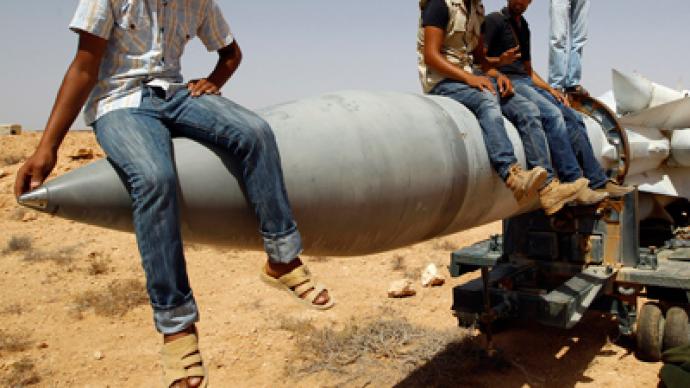 Two caches with 43 anti-aircraft missiles and other weaponry have been unveiled in Algeria. Local security forces say the arsenal was smuggled in from Libya and buried near the border.
The two caches were found near the town of In Amenas, in southern Algeria on the Libyan border. That is according to Algerian daily El Watan, which cited on Monday an unnamed security official. One cache contained Russian 9K338 Igla-S (NATO reporting name SA-24 Grinch) and 9K32 Strela-2 (SA-7 Grail) shoulder-fired surface-to-air missile systems – all taken from the arsenals of Libya's former leader, the late Muammar Gaddafi.No official Algerian response has followed. It is reported, though, that information of the contraband came from Libyan arms smugglers whose business was stopped last year by Algerian forces. As part of a security plan initiated jointly with Niger and Mali, Algerian authorities succeeded in blocking about thirty infiltration routes used by traffickers and terrorists. In 2011, the security services had arrested 87 Libyans who smuggled weapons from their country into Algeria.Algeria is not the only country that sounded an alarm about intensive arms trafficking on its borders. The black market for arms has inundated many other African states with munitions from Libya, says Russia's special envoy to Africa Mikhail Margelov."I recently visited Nigeria, Mali, Mauritania and Morocco, and for these four countries what is happening in the desert is a real nightmare," he told RT in January. "One of the tribal leaders said to me, what happened in Libya undermined the market. I asked, 'What market?' He said, 'Today, a Soviet or Chinese-made MANPAD [man-portable surface-to-air missile] costs the price of two Kalashnikovs.' It's a real problem, because arms trafficking can end up somewhere in the south of Africa or somewhere in the south of Europe."It is estimated that Gaddafi's arsenals numbered some 20,000 of such missiles – the largest among non-producing countries. The main fear here is that all this deadly cargo can now be easily smuggled out of Libya by various terrorist groups, including local branches of Al-Qaeda, and then used to attack civil aviation targets anywhere in the world.Thousands of missiles are already believed to have gone missing when Libyan rebels toppled Muammar Gaddafi and helped themselves to government stockpiles.
You can share this story on social media: