United Russia 'a mistake' – ex-mayor Luzhkov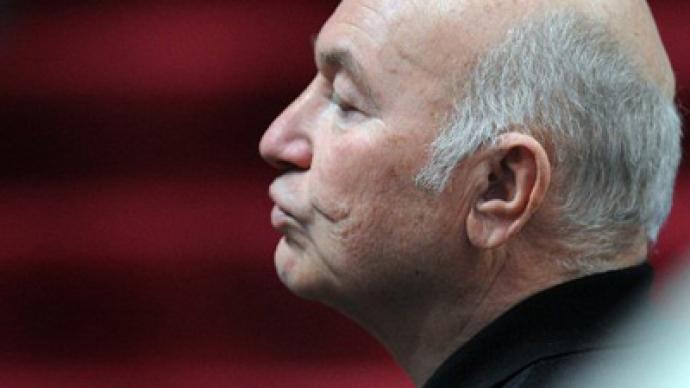 Yury Luzhkov, the former mayor of Moscow and one of the co-founders of United Russia, has criticized the party, saying it "has no right" to have a majority in the State Duma.
Following the December 4 parliamentary poll, Russia "got the so-called official results which don't reflect true proportions of the society's political preferences," the ousted mayor told Vedomosti daily. Luzhkov believes that today the country's political structure has a large "gap" and a new left-of-center party should fill it in.
United Russia was formed in 2001 through a merger of Luzhkov-led 'Fatherland' and the pro-Kremlin 'Unity' party. Today, Luzhkov "sincerely" regrets that such a decision was made: "It was our mistake, and a mistake made by power."
He said that initially, the leadership of Fatherland thought that "its intellect would prevail over Unity, which was larger in size." However, "the bulk absorbed the intellect."
Luzhkov recalled that he was upset when United Russia won the majority of seats in the lower house in 2004, when he was still a member of the party. "The State Duma was like a fat bird with one wing, incapable of flight … It did what the Kremlin or the government told it to do," the ex head of Moscow said.
Luzhkov also stated that Russia's upper house – the Federation Council – is "illegitimate" since it is formed by the central authority. He also urged a return to direct elections of regional governors and mayors without the need for party candidates to be approved by the president.
In 2010, President Dmitry Medvedev dismissed Luzhkov due to "loss of confidence."