Moscow ex-mayor contesting non grata status in Latvia
Published time: 6 Jun, 2011 13:51
Edited time: 7 Jun, 2011 12:07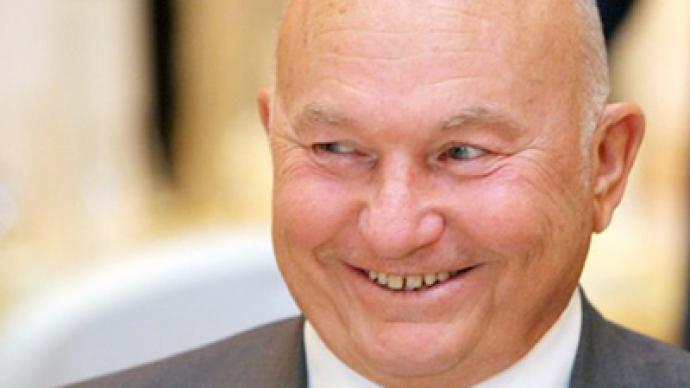 Yury Luzhkov wants the Baltic country of Latvia to exclude him from its black list of foreign citizens and to grant him a residency permit.
­The former Moscow mayor has submitted a petition to the Administrative Regional Court in Latvia. Luzhkov requests that the Office of Citizenship and Migration Affairs grant him a residency permit in Latvia. But a previous petition submitted by the ex-politician contesting his inclusion on the so-called list of personae non grata was not reportedly accepted.

Luzhkov's request for a residency permit in Latvia was turned down in February, despite his having reportedly invested in the subordinated capital of one of the Latvian commercial banks and having a storehouse in Latvia. Riga has recently encouraged foreign investment to help the country's economy to recover.

Analysts believe the residence permit would allow Luzhkov to travel freely to European Union countries. After he was ousted by the Russian president late last year, the former mayor and his wife, businesswoman Elena Baturina, have faced problems in Russia. Their financial operations are being checked by law enforcement and financial monitoring agencies, and a criminal investigation into the alleged fraud scheme in the Bank of Moscow is now on.

Back in February, Latvia's Interior Minister Linda Murniece first said that Riga was checking the origin of Luzhkov's money invested in Rietumu Bank. But she assumed there would be "enough legal grounds" for not granting the permit to Luzhkov. Later she called him persona non grata for his allegedly hostile feelings towards Latvia.

Luzhkov had previously criticized the Latvian authorities for their tough policies against the country's Russian-speaking population. He stressed that as a mayor of the Russian capital, he had the right to defend the interests of the Russian-speaking people in Latvia, although some people may not like this. Ironically, as Luzhkov is now trying to contest her decision, Murniece is leaving her post on Monday.

Meanwhile, the Russian media speculated that Luzhkov, who replaced his mayor's position for a teaching job at a Moscow university, may return to politics by taking the parliamentary seat abandoned by one deputy.

But MP Vladimir Gruzdev said on Monday he was not going to run for Tula Region governor and offer his mandate to Luzhkov. "It's all nonsense," he said, commenting on the rumors circulating in the media.