Belarus wants Georgia back in CIS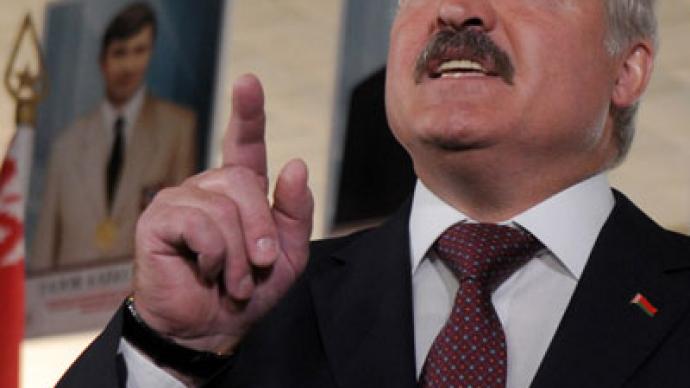 Belarusian President Aleksandr Lukashenko will attempt to initiate Georgia's re-accession to the Commonwealth of Independent States (CIS), which unites former Soviet republics.
Next year's CIS summit will most likely convene in Minsk. In that case, according to Lukashenko, he will "act in every possible way" to initiate Georgia's return to the regional organization."We shouldn't lose Georgia," he added in an interview with the Mir Interstate TV and Radio Company. The statement comes shortly after the parliamentary vote in Georgia, in which President Mikhail Saakashvili's party lost to the opposition coalition led by billionaire Bidzina Ivanishvili after nine years in power.However, the new Georgian authorities are not considering the republic's return to the CIS. "This issue is not on the agenda of the new Georgian administration," Ivanishvili's advisor Georgy Khukhashvili told Interfax. The opposition billionaire will now form a new government and is likely to become Georgia's new prime minister, providing his return to Georgian citizenship is approved. His international priorities are similar to Saakashvili's and include NATO and EU integration. At the same time, Ivanishvili pledged to normalize relations between Tbilisi and Moscow. The tycoon said he would try to convince the Kremlin that Georgia's NATO membership poses no threat to Russia. Georgia and Russia have not been on good terms ever since pro-Western Saakashvili swept to power as a result of the so-called Rose Revolution in 2003. After he led his country to a brief war with Russia in August 2008, diplomatic ties between the two states were cut.In 2009, Tbilisi officially quit the CIS, which was formed after the collapse of the USSR. Currently, the regional organization unites 11 former Soviet republics: Azerbaijan, Armenia, Belarus, Kazakhstan, Kyrgyzstan, Moldova, Russia, Tajikistan, Turkmenistan, Uzbekistan and Ukraine.