Syria opposition supporters attack Russian Embassy in UK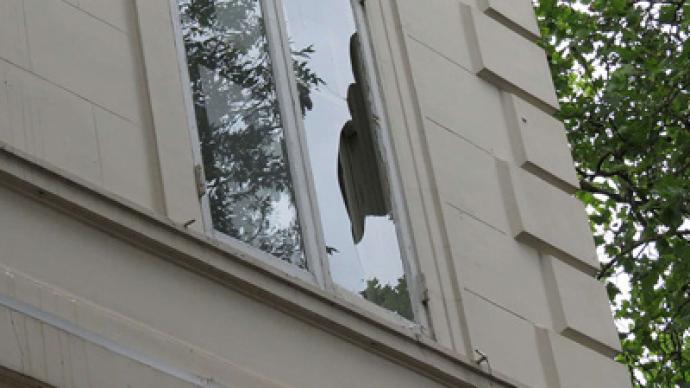 The Russian Embassy in London has been attacked by a large group of people, throwing stones at the building and chanting slogans against the Syrian Government and President Bashar al-Assad.
There was significant damage and several windows were broken as a result of last night's incident, the embassy's official website states. None of the staff were injured. "The police that arrived at the scene, regretfully, did not take measures to stop the continuing unsanctioned rally or detain the attackers," the press-service pointed out. According to Scotland Yard, when police officers got to the location, the suspects had already disappeared, reports Itar-Tass. The Metropolitan Police pointed out that at the time of the attack, a meeting by Syrian opposition supporters was held near the building. However, no link was found between the two events. Currently the case is being investigated, and no-one has been arrested. The Police say security around the building has been increased. This is not the first case of vandalism against the Russian Embassy in London this year."We view the incident as a new case of violation of the principle of inviolability of diplomatic missions in London," the embassy's statement reads. The accusations come as about 40 protesters are holding yet another rally in front of the Russian Embassy. This time, it is supporters of the female punk band Pussy riot who were found guilty on Friday of hooliganism motivated by religious hatred and enmity. A court in Moscow has sentenced the three girls to two years behind bars for their protest action – the so-called punk prayer – in the capital's main cathedral.
You can share this story on social media: