Russian youth movement plans mission to Syria to protect historic sites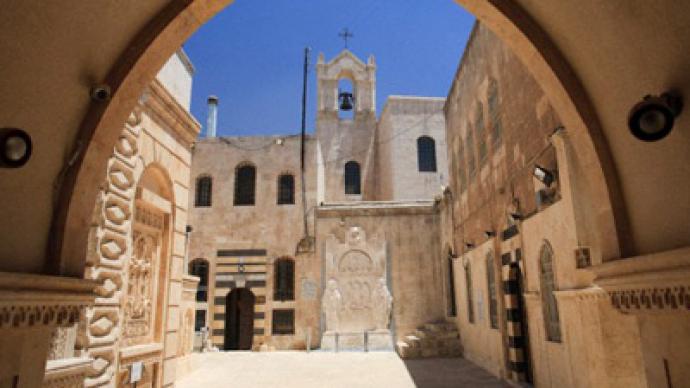 Pro-Kremlin youth movement Nashi ('Ours') is planning to send a group of monitors to Syria in order to report on the state of monuments and historically important buildings, including those located in combat zones.
The plans were announced by Nashi leader Konstantin Goloskokov on Wednesday. "What is now happening in [Syria] can only cause serious concern for various aspects, including the question of historical heritage. The historical legacy, architectural monuments are in the combat zone – Hama, Homs and other places. In connection with this we decided to send a group of monitors to Syria and report on the state of these sites," he said. Nashi's goals include regular reports on the state of the endangered sites through the Internet "and other mass media resources," Goloskokov said. The Nashi movement has coordinated with the Union of Syrian Students for more than a year, and has sent three delegations to Syria, one of which met President Bashar al-Asad in autumn last year, he said.Nashi is youth movement boasting several thousand members, and has an openly pro-Putin agenda. The group was founded in 2005 in response to the 'Color Revolutions' – a wave of non-violent protests that led to the toppling of governments in several post-Soviet countries, such as the Orange Revolution in Ukraine. The Color Revolutions dwindled as years passed, and Nashi turned its efforts to consumer rights and volunteerism. Nashi founder and the head of the Russian Committee for the affairs of Youth, Vasily Yakemenko, resigned his government position earlier this year and announced plans to launch a new political party, dubbed the 'Party of Power,' which will coordinate with President Putin's United Russia Party.