Too many liberals in new government – Communists
Published time: 21 May, 2012 13:57
Edited time: 22 May, 2012 12:13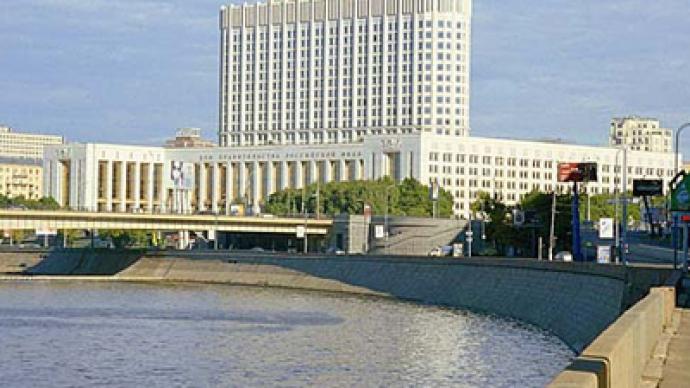 The make-up of new government "leaves no illusions even for optimists," believe the Communists, who do not expect any changes in the course pursued by the previous cabinet.
­"All important social and economic posts are filled with open liberals, there's no sign that the cabinet will turn to the left even to a tiny degree," Ivan Melnikov from the Communist Party leadership told journalists on Monday.
He did find one "unequivocally positive" moment, though. That is the fact that Foreign Minister Sergey Lavrov remains in the government. On this point, the Liberal Democrats are of the same opinion. They too are convinced that the newly-formed cabinet will follow in the steps of its predecessor.
"We realize that those are people from the same team, so the current policies will stay there," Igor Lebedev, chairman of the party's Supreme Council, commented.
In general, the Lib Dems say they are satisfied with the makeup of the government. Lebedev specifically praised the appointment of former chief of Moscow police Vladimir Kolokoltsev as interior minister, "whose professionalism cannot be doubted."
"Young professionals who proved their competence on other governmental posts" will certainly strengthen the cabinet, believes head of United Russia faction in the State Duma Andrey Vorobyov. He pledged its support to the government, saying that they expect "constructive work."
Former Finance Minister Aleksey Kudrin was rather critical of the eventual distribution of ministerial posts.
"I have serious doubts that it will be able to respond adequately to all the challenges Russia is now facing," he said. "It is a technical cabinet. It's not a breakthrough government," Kudrin observed.
Political analyst, head of the Efficient Policy Foundation Gleb Pavlovsky agrees.

"It's not a cabinet of reforms, it's a cabinet for maintaining the status-quo. It's not bad for conservation tasks," the analyst said. He added that the makeup looks "temporary".
Political journalist Maksim Shevchenko believes that new government signals to society that "everything is in Putin's hands" and that his team will control economic development.
Another important signal, from his point of view, is the obvious shift towards politics in domestic policy as "Oleg Govorun, the new minister of regional development, is an expert in dealings with regional elites."
Together with the appointment of Vladislav Surkov as deputy premier, this means that the government, which for many years it has been "more of management agency," will become a "much stronger political center."

"It will have a big impact on political processes in regional elections, as well as the party landscape, because both of these men are top political engineers," Shevchenko told to RT.