President to meet leaders of unregistered parties – report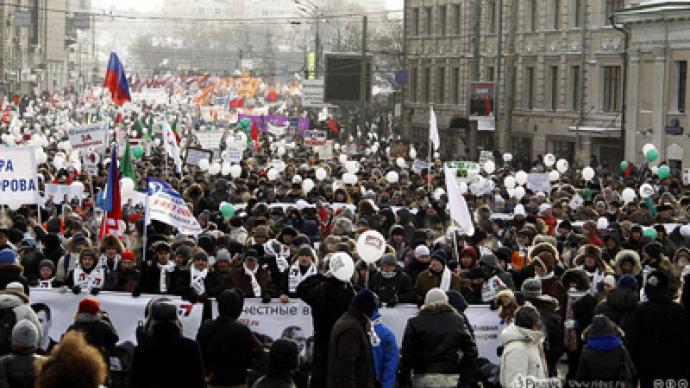 President Dmitry Medvedev has invited the leaders of unregistered parties to his suburban residence in another step to liberalize the Russian political system, a newspaper report claims.
The business daily Vedomosti on Wednesday quoted unnamed sources in the presidential administration as saying that that Dmitry Medvedev will hold a meeting with the leaders of several unregistered political parties on February 20.The meeting will be officially devoted to the discussion of the two presidential bills that are easing the registration of new parties and making the participation in parliamentary elections much easier, but the president wants to once again show the public that the liberalization of Russian political life will continue, the Kremlin source said.Russia currently has about 15 parties that were denied registration or failed to re-register after the new rules were introduced in 2005. Some of these parties continue to operate as political movements, without participation in elections. Vedomosti wrote that the participants of the meeting will discuss the bill that will make the registration of political parties much easier, dropping the minimum number of members from 45,000 to just 500 persons. According to newspaper, the Lower House will adopt the bill on February 28, at the extraordinary session. Only two people confirmed the news in Vedomosti article – former nationalist Sergey Baburin and the industrialist and head of the industrial holding Rostselmash and also of the unregistered Party of Business, Konstantin Babkin. Other politicians, including opposition activists, said they were eager to take part in such meeting but denied that they knew anything about it. The newspaper report was confirmed on Wednesday afternoon by the ITAR-TASS news agency, which quoted an unnamed Kremlin official as saying that the meeting will take place "before the end of February" and that the main topic of discussion will be the political reform based on the suggestions voiced by Medvedev in last year's address to the Federal Assembly. The source said that the meeting was open for everyone who is willing to take part in the discussion, but stressed that Medvedev was not planning to discuss the results of last year's parliamentary elections or the recent protest rallies in Moscow.
You can share this story on social media: