Moscow demands Gaddafi immediately end bloodshed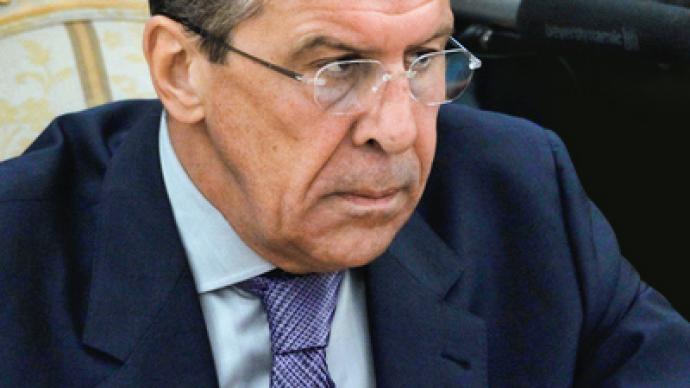 Russia condemned the violence in Libya and called for its immediate cessation, Foreign Minister Sergey Lavrov declared at the session of the UN Human Rights Council in Geneva.
In a speech delivered on Monday within the framework of the minister's official visit, Lavrov said that the violence and casualties were unacceptable."The use of military force against the civilian population, as in Libya, where hundreds of civilians have died, is unacceptable. Russia denounces such violence and demands that it is immediately stopped in observation of international humanitarian law," the Russian Minister said addressing the sixteenth session of the council.Lavrov added that the mass protests in various Middle East countries had exposed a wide range of problems that had been mounting over the decades. Among them are poverty, unemployment and a lack of basic human rights in the socio-economic sphere, he said. The Minister also said that Russia welcomed the position taken by the United Nations' Human Rights Council.Further on, the Russian Foreign Minister said that the tasks of democratization and modernization now stood not only before separate nations but also before the whole system of international relations. He stressed that the international community must find a new way of making decisions that would strengthen the priority of law on a global scale and provide for enabling democratic procedures both in domestic and international affairs.Sergey Lavrov's words echoed those of President Dmitry Medvedev, who last week called on Libyan authorities to stop using violence against peaceful protesters or face the consequences set forth by international law.Later in the day, speaking at a media conference in Geneva, Lavrov said that despite the arms embargo that the UN Security Council slapped on Libya, it should still pay for all the contracts that had earlier been fulfilled. "This is obvious," he added.Moscow's top diplomat believes that ordering the arms embargo was absolutely logical due to the current uproar engulfing the North African country. "It would be strange if, given the situation we are witnessing in Libya, such a decision was not taken," Lavrov said. He also pointed out that the Security Council sanctions did not cover economic and trade cooperation with Tripoli.
You can share this story on social media: