No Middle East-style scenario for Russia – Medvedev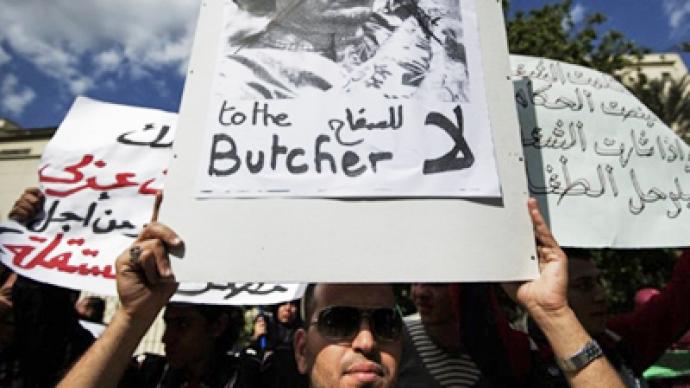 Russian President Dmitry Medvedev put to rest speculation on Tuesday that the wave of Middle East protests will spread into Central Asia and Russia.
­Admitting that the current situation in the Middle East and North African countries could open the door for "fanatics" and many years of instability in the region, President Dmitry Medvedev said such a scenario would fail in Russia."Take a look at today's situation in the Middle East and the Arab world," the Russian president said at a session of the National Counter-Terrorism Committee in Vladikavkaz, North Ossetia. "It is extremely serious. The greatest difficulties lie ahead."Without singling out any specific government, Medvedev said that some "densely populated states" could succumb to the violent protests and "split into small pieces."Protests in the Middle East and North Africa have tumbled governments in Tunisia and Egypt, while sparking protests in Libya, Yemen, Bahrain, Iran, Morocco, Algeria and Jordan.Under such circumstances, the Middle East and North Africa could remain volatile for a long time, accompanied by the spread of "extremism," Medvedev said."But these states are quite complicated," he continued. "Complex events are totally possible, including situations where fanatics could come to power, which would mean fires for decades to come and, let's face it, the further spread of extremism."The Russian president, responding to less optimistic comments by the Liberal Democratic Party, went on to say that no such "Middle East-style scenarios" will occur in Russia."They prepared such a scenario for us previously," Medvedev said. "And now they will try to put it into practice. But in any case, this scenario will not succeed."However, the turmoil sweeping through the Middle East will have a "direct impact" on the situation in Russia, the president said."I am speaking about quite a long-term prospect, possibly decades," Medvedev said. "Let's be honest with ourselves. Let's not delude ourselves and our citizens. It is a major complex problem. We will have to make very serious efforts for a very long period of time to sort it out."On Tuesday, Sergey Abeltsev, a member of the Liberal Democratic Party faction in the State Duma, discussed the possibility of the Middle Eastern situation spreading to Central Asia and Russia.Violent protests are currently taking place in Algeria, Bahrain, Jordan, Libya and Morocco, Abeltsev said in comments devoted to the upcoming Defenders of the Fatherland Day, a national holiday in Russia. "Obviously, this infection will spread to Central Asia in the spring and will reach Russia in the summer," Abeltsev told his fellow parliamentarians in the State Duma.The Liberal Democrat added that it might be necessary for Russia to put down such protests with "military force."Meanwhile, on Monday the eccentric leader of the Liberal Democratic Party (LDPR), Vladimir Zhirinovsky, invited Libyan leader Muammar Gaddafi, who is facing a severe challenge to his decades-long hold on power, to relocate to Moscow.There has been no official response thus far from the Libyan leader, who has been in power since 1969 following a coup.
Robert Bridge, RT