Foul-mouthed diplomacy: Lavrov cops to swearing during negotiations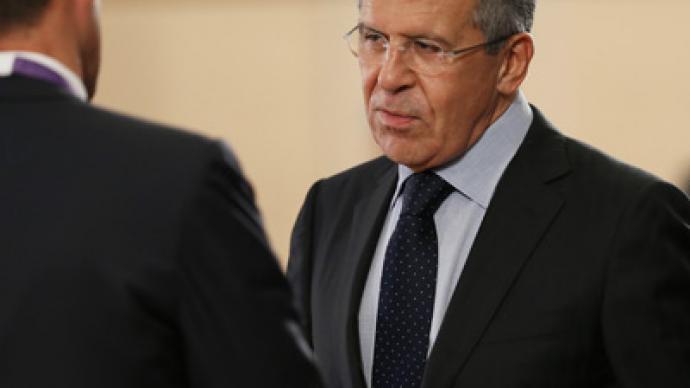 Russian Foreign Minister Sergey Lavrov has confessed that he often uses foul language while working with people who do not speak Russian.
The top diplomat was answering to a question from Ivan Urgant, host of a popular comedy TV show on Russia's Channel One. He said he swears "repeatedly" in front of untrained ears. No details or examples followed – whether the minister was joking remains a mystery.Lavrov was also asked if he ever felt like hitting someone during official talks. The minister admitted that there are certain kinds of moods that lead you to thinking you can get away with anything with a negotiator. In addition to Russian and coarse language, Lavrov also speaks English, French and Sinhala – the language of Sri Lanka's largest ethnic group. He said he learned Sinhala while attending university. As a student, Lavrov spent two weeks in Sri Lanka "digging a ditch for a television center," he said.During his tenure as Foreign Minister, Lavrov has visited 136 countries, and 195 towns and cities. "Naturally, there are countries I still haven't been to, but would really like to visit," he said, adding that one such country is Cambodia. His wish will soon come true, since the country is hosting the ASEAN summit in November. Lavrov was invited on for an episode of the show that aired on October 24 – United Nations Day. Prior to becoming Foreign Minister, he worked as Russia's Ambassador to the UN from 1994 to 2004.
You can share this story on social media: