Lavrov warns against 'hysteria' over Pussy Riot trial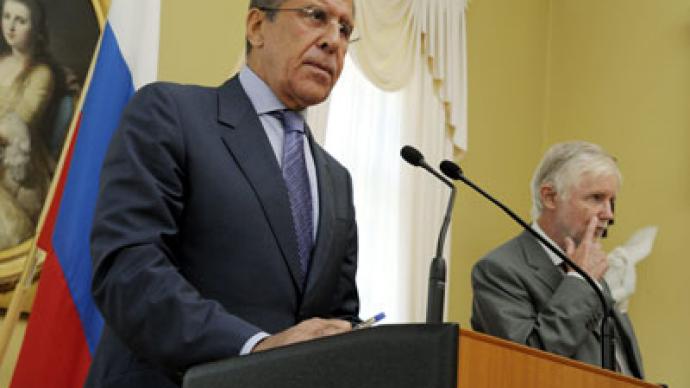 Russian Foreign Minister Sergey Lavrov says it is unacceptable to interfere in the work of the courts, in light of the Pussy Riot case.
"One can agree or disagree with the verdict passed. But interfering with court work is intolerable," Lavrov said on Monday during a media conference after a meeting his Finnish counterpart. The diplomat reminded those "who are claiming that our court wasn't making an independent decision," that before the court delivered its verdict in the Pussy Riot case, President Putin said the young women should not be judged "too harshly." The Russian Orthodox Church also advocated clemency toward them. "In any case, no one has put an end to proper court proceedings. There is a possibility of filing an appeal. Let's not draw any rash conclusions or go off into hysterics," Lavrov stressed, as cited by Interfax agency.On August 17, the three girls from the Pussy Riot band were sentenced to two years behind bars for hooliganism following their protest action – the "punk-prayer" – in Moscow's Christ the Savior Cathedral. The treatment of the activists caused public outcry and condemnation from world-famous figures, such as Madonna and Sir Paul McCartney. Rights activists groups, including those in the EU and the US, called the sentences disproportionate."As regards the proportionality or disproportion of the punishment [to the offense committed], I can only be guided by facts. In Germany, blasphemy in a cathedral is punished with up to three years in jail. In France, I think, it's two years. In Finland, as far as I know, blasphemy in churches is also punishable with two years," Lavrov pointed out. The minister also recalled about a recent incident in Israel, where a man was sentenced to two years for bringing a severed pig's head to the Temple Mount in Jerusalem.
You can share this story on social media: