Putin: Pussy Riot should not be judged too harshly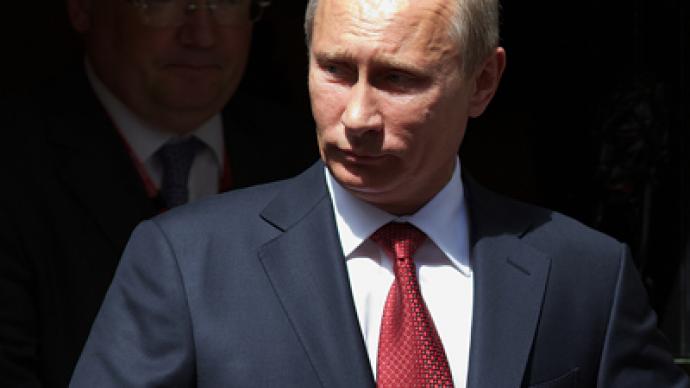 There is nothing good in what the Pussy Riot girls did, but they should not be judged "too harshly" regardless, said Russian President Vladimir Putin commenting on the controversial case.
"I hope they will draw conclusions themselves. But the final decision has to be made by the court," Putin added, speaking at a press conference before his departure from London.
The president also expressed hope that the court would reach "the right and reasonable verdict."
The hearings of the controversial Pussy Riot case enter the fifth day on Friday. Three members of the punk band – Nadezhda Tolokonnikova, Maria Alyokhina and Ekaterina Samutsevich – are charged with hooliganism motivated by religious hatred or hostility, and face up to seven years in prison after a masked guerrilla performance on the altar of Russia's main cathedral in February.
Their song, styled to sound like an Orthodox prayer to Virgin Mary, made extensive use of profane language. It criticized Putin and alleged corruption within the Russian Orthodox Church.
The action outraged Orthodox believers across the country, with many demanding severe punishment for what they saw as an act of "blasphemy."
Meanwhile, the group gathered lots of supporters including a number of Russian and foreign public figures, who have been urging authorities to free them.
Those who support the band say the potential punishment the girls face is way too harsh for an act of hooliganism. Some also claim the trial is politically motivated.
By now the trio has already spent five months in pre-trial detention, with the court's recent decision for another six months in custody adding to the public outrage.
The controversy grew even stronger after the trial began. The defense has already filed several motions to change the judge on the grounds that she was biased.
They also said their clients were subjected to "torture" due to the way hearings were conducted, and claimed that some of the prosecution witnesses' evidence was fabricated.
The girls pled not guilty; however, they apologized to the believers, acknowledging that bringing their performance to a cathedral was an "ethical mistake."