Russia supports justice in Syria, not the regime - Lavrov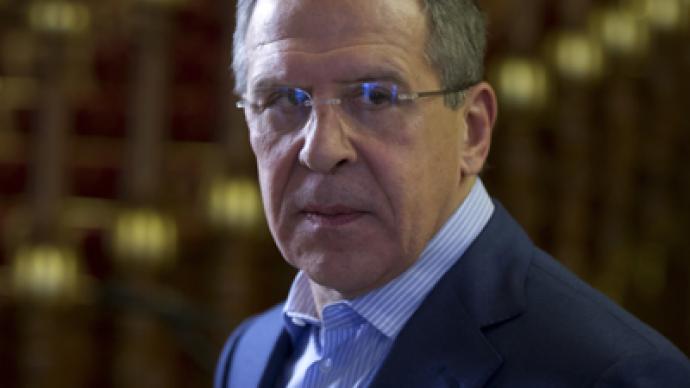 Russia says the Arab people can – and must – determine their own destiny, calling outside interference in their domestic affairs unacceptable.
­Russia's presence in the Middle East has never seen a war or colonization. It is longstanding friendship that, according to Russian Foreign Minister Sergey Lavrov, "no one can sabotage."
And Russia, which has seen its share of wars and revolutions in the past century, has sincere hopes that its Arab partners will go though this phase avoiding bloodshed. But Moscow stands firm that that the only way to peace in Syria is through dialogue, with the participation of all Syrian political, ethnic and confessional groups and the only alternative is a destructive civil war.
In an interview with Rossiyskaya Gazeta, Lavrov said, "Today the Arab world is going through serious transformations. People are determined to get political rights and freedoms, social justice and a better life. We have been supporting these demands from the start. And we believe that the Arab people can and must determine their own destiny themselves, without interference into their domestic affairs, or by the imposition of foreign scenarios."
Lavrov noted that when it comes to the events in Syria, "Russia supports not the regime but justice, sovereignty, the sovereign right of the people of Syria for the democratic choice of the government it wants to have, in full accordance with the principles of the UN charter."   
"In February we came close to agreeing on the text of a resolution on Syria at the UN Security Council. The remaining ambiguities could easily have been eliminated by requesting not only those on the side of the Syrian regime but also the rebels to leave the battle scenes. But our amendments, which I personally presented to Secretary of State Hillary Clinton in Munich, were not accepted. Our request to postpone voting before all council members could work on the Russian amendments was also ignored."
He added: "The veto right is one of the basic principles of the UN. The creators of the organization were wise to establish that UN Security Council decisions can only be made with the an agreement of all of its permanent members. It was done especially so that the UN would not the sad destiny of the League of Nations."
As far as teaching democracy goes, Lavrov also pointed to America's involvement in Russian internal affairs.
"The times when dialogue with Russia – through preaching and moral teaching – are long gone. Our American partners understand that, but old stereotypes die hard. Our reaction to attempts to influence political and electoral processes in Russia is a harsh one. Including those through financing the institutions of civil society."
Answering a question about whether military intervention in Syria and Iran would mean the end of the international law system, Lavrov said, "In general, I'm not a fan of ultra-alarmist theories. During the past 70 years the UN and its Security Council have lived through several crises, and are still an essential part of international relations, based on international law. I am sure that with enough political will from its member countries, it will continue to play a key role in the coordination of international society's approach towards solving the key problems of our time."