Latvia threatened with retaliation after Russian historians refused entry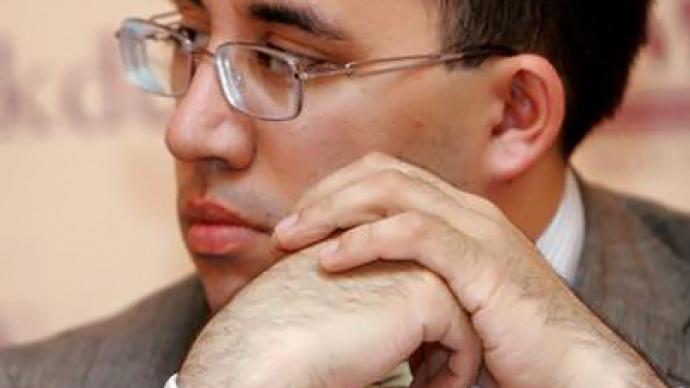 Russia's ambassador to Latvia has blasted the country's move to declare two Russian historians persona non grata after presenting an exhibition on war crimes committed by Nazis and their Latvian collaborators.
Blacklisting Russian historians Aleksandr Dyukov and Vladimir Simindey is a non-friendly step on Latvia's side, Ambassador Aleksandr Veshnyakov has told the press. The official added that he learned about the incident from the media and promised to discuss the issue with Latvian Foreign Minister on Wednesday. The ambassador also noted that Russia reserved the right for retaliatory action, even though such steps would not assist with historical research in any way.The Latvian Foreign Ministry declared Dyukov and Simindey personae non grata on March 2, banning them from entry in Latvia and other states of the Schengen zone. The Foreign Ministry spokesman explained the move by the fact that the historians' actions "were harming Latvia and its citizens". The move followed the opening of the "Stolen Childhood" exhibition dedicated to the inmates of Nazi concentration camps in Latvia.However, Aleksandr Dyukov has told Russian media that the decision to blacklist him was made before Latvian authorities even became acquainted with the exhibition. The historian added that the real reason behind the move was Latvian officials' attempt to silence the Nazi crimes and the facts of collaboration that were exposed in the exhibition and his other works.Dyukov said he and his colleague were going to sue the Latvian authorities.The scandal also caused a reaction from the Moscow Bureau for Human Rights."The ban does not match in any way the principles of civilized cultural exchange and yet another time it causes suspicions that the Latvian authorities are politically biased and approve of Nazi crimes. It helps neither the clarification of the historical truth nor the normalization of the Russian-Latvian relations," the bureau's official statement reads.The Russian Human Rights organization said it would address the United Nations, the OSCE, the Council of Europe and the Human Rights Watch group with a request to help stop the injustice.The decision also caused negative reaction inside Latvia. A group of ethnic Russian historians published a statement in which they said that the ban on Dyukov and Simindey was testament to the fact that the Latvian authorities are being guided by totalitarian ideology and use all means to silence the historical facts that contradict the myths they are trying to present as historical truth, the statement reads.
You can share this story on social media: