Kyrgyzstan tightens screws on media freedom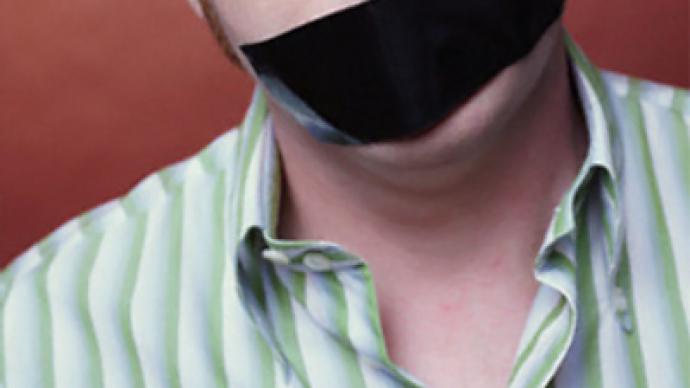 Kyrgyzstan has brought two media outlets to a halt – independent news portal "Stan.TV" and opposition newspaper "Forum". The opposition claims the move is yet another attack on the freedom of press in the country.
On Thursday, Kyrgyz financial police closed down Stan.TV's operations after seizing its office equipment. The news portal was allegedly using unlicensed software and had also brought $200,000 into the country undeclared, Interfax agency reports citing the police's press service. The officials claim everything was done in accordance with Kyrgyz laws.
However, the TV channel's staff and the opposition are confident the move is nothing less than "an outrage" and is an attempt to put pressure on the freedom of media in the country. "The independent company has openly criticized burning social and political issues in Kyrgyzstan," the statement on the Stan.TV website reads.
Also, the journalists asked "governments of democratic countries and leaders of international organizations" for support.
Determined human rights groups visited the United Nation's mission in the capital Bishkek to inform the organization about the events and to ask for support. The timing is perfect as UN Secretary General Ban Ki-moon – who is currently on a trip to Central Asia – is due to arrive in the republic later this week.
Prior to his visit, Human Rights Watch urged the UN chief to promote better implementation of human rights in the region.
Meanwhile, the Kyrgyz opposition promised not to let the chips fall where they may and to organize a congress aimed at making society aware of the human rights situation in the former Soviet state. The pressure on Stan.TV, the network stated, will be topping the agenda.
On Wednesday, a Bishkek court ruled to suspend the activities of opposition newspaper "Forum", Ferghana.ru reported. According to prosecutors, the paper breached the law by publishing an article that "called for a violent overthrow of the constitutional order or violation of the territorial sovereignty of Kyrgyzstan."
It was not the first time that the newspaper has drawn the authorities' attention. In the middle of March, all copies of Forum were confiscated by police before an anti-government rally. The reason for that, Ferghana news site wrote, was that the newspaper contained information on the time of the meeting, its agenda and comments of opposition leaders on the economic and political situation in Kyrgyzstan.
You can share this story on social media: