Kyrgyzstan lifts security regime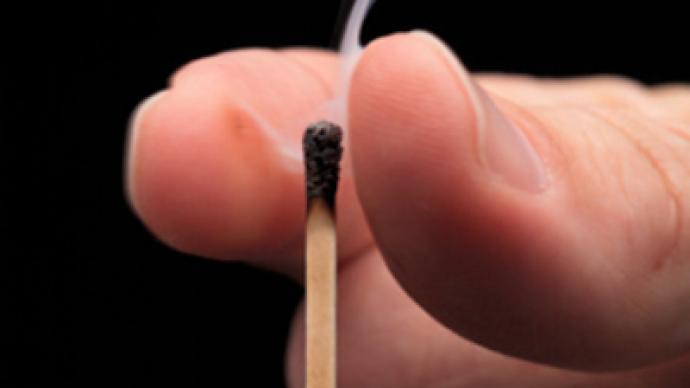 Kyrgyzstan's interim government has lifted the state of emergency. Now it is on the hunt for the former president's brother and for money laundered during his escape.
The state of emergency in Kyrgystan's regional center of Jalal-Abad and the adjacent Suzak district was lifted Wednesday, according to the country's interim government. It began on May 19th, when violent disturbances broke out between political forces, as well as Uzbek and Kyrgyz ethnic groups. The clashes came after Kyrgyz President Kurmanbek Bakiyev was ousted in April. Three people died and another 62 were injured during the May unrest, in which police say two dozen firearms, 3,000 rounds of ammunition and a sonic grenade were confiscated from citizens. During that time, over 900 police, interior troops and servicemen along with 400 civilian reservists were put to work to maintain the peace.
On The Run
Now interim authorities in Kyrgyzstan have enlisted the help of Latvian police in the hunt for former President Baykiyev's brother, Zhanybek Bakiyev, who is said to be hiding in that country. Latvian police, quoted by Itar-Tass, said on Tuesday they were contacted by Interpol's Kyrgyz bureau to join in the search. Zhanybek Bakiyev "has been put on the wanted list over murders committed during the April 7 riots. The current Kyrgyz authorities hold Zhanybek Bakiyev responsible for ordering to open fire at protesters," police said in a statement.
Earlier, after Latvian media reported that the deposed president's son, Maksim Bakiyev, was allegedly staying in Latvia, Kyrgyzstan submitted to Latvia's prosecutor general's office a request to detain Maksim Bakiyev. The prosecutor general's office, however, asked for more information, claiming the package of documents it had received was "contradictory and unclear."
Meanwhile, Latvian Interior Minister Linda Murniece said Maksim Bakiyev was highly likely to have left the country. "I am confident in saying that if he were in Latvia, he would have already been detained, because we have conducted a large-scale search operation," she stressed.
Money Gone
Ukraine's National Bank urged other banks across the country to provide information on corresponding account turnover with Kyrgyzstan's Aziauniversalbank over suspicion of possible money-laundering deals by the former Kyrgyz government, the Kommersant-Ukraine newspaper said in its Tuesday issue.
All Ukrainian banks were requested to submit data on all transactions over the period from April 1 through 8, specifying the date, beneficiaries' details and purposes of the transactions. Large-scale transactions had supposedly been made via Aziauniversalbank before the "Kyrgyz Revolution".
According to financial analysts, quoted by Itar-Tass news agency, the funds were most likely transferred via Ukraine as a transit zone, further on across several borders. "Account holders changed in each country, and each country has its own laws, so it will be very difficult to get the money back," they said.
You can share this story on social media: