Ruling party accuses ex-minister Kudrin of political cynicism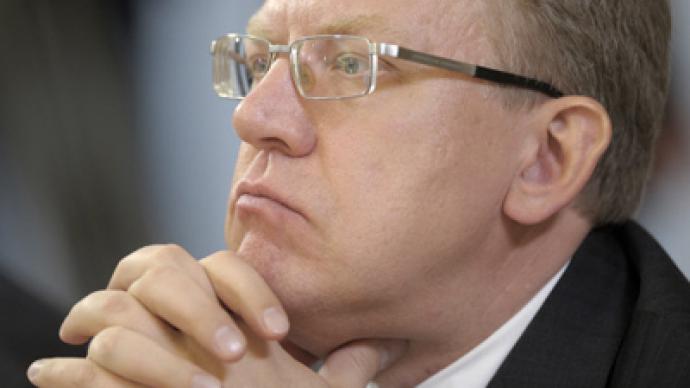 A senior member of the ruling United Russia party has slammed ex-Finance Minister Aleksey Kudrin's objection to the increase in the military spending budget and labeled it "political cynicism".
Kudrin, sacked recently after a public row with President Dmitry Medvedev, has repeatedly criticized the leadership's economic policies and particularly the decision to increase the defense budget. The former minister insisted that it would pose a threat to the support and development of the education and healthcare programs.Andrey Isayev, the first deputy secretary of the Presidium of United Russia's General Council, called Kudrin's statements "the height of political cynicism."The MP recalled that Kudrin, when he was still heading the Finance Ministry, used to be "a major braking force" slowing the increase in healthcare and education spending. Isayev said that when he worked at the Committee for Labor and Social Policy, he and his colleagues often argued with Kudrin, "who actually opposed the national health program" as well as the program on modernization of healthcare. "He would complain each time that this required large budgetary expenditure," Isayev recalled."Today, guided by political expediency, he [has changed colors] and worries about possible cuts in spending on education and healthcare," Isayev said, as quoted on the United Russia party's official webpage. "His crocodile tears will hardly convince anyone."As to Kudrin's objections to greater spending on defense, Isayev suggested that they should take a trip together to visit an officers' dormitory. "And let him tell there to officers and their wives that he opposes an increase in pay for servicemen, mortgage programs for the military and higher pensions for military pensioners. Let him tell the employees of our defense factories that he objects to the re-equipment of the Russian Army," the majority party member stated. "I will see how popular his views will be among that audience."Isayev also noted that United Russia has clearly-defined tasks concerning the development of both the education and healthcare systems in the country. They include pay rises for teachers and a further increase in spending to modernize Russian healthcare. Aleksey Kudrin – who headed the Russian Finance Ministry since May 2000 – was fired by President Medvedev on September 26.On October 10, Prime Minister Vladimir Putin dismissed Kudrin, who was also a former Deputy Prime Minister, from his posts in the Russian government's military-industrial and economic development and integration commissions. Kudrin will also lose his other posts, including in international organizations, where he represented Russia's interests, Kremlin aide Arkady Dvorkovich told the media on Tuesday, reported Interfax. Those include, in particular, the posts of chairman of the Presidential Council for the Development of Financial Markets, the National Banking Council and other structures.Meanwhile, according to a source in the Finance Ministry, Kudrin has voluntarily filed for resignation from all his posts, writes Interfax. "Everything is happening at Aleksey Leonidovich's [Kudrin] request, which he voiced to the president on Monday," the source is quoted as saying.