N. Korea sanctions can only impact nuclear program - Moscow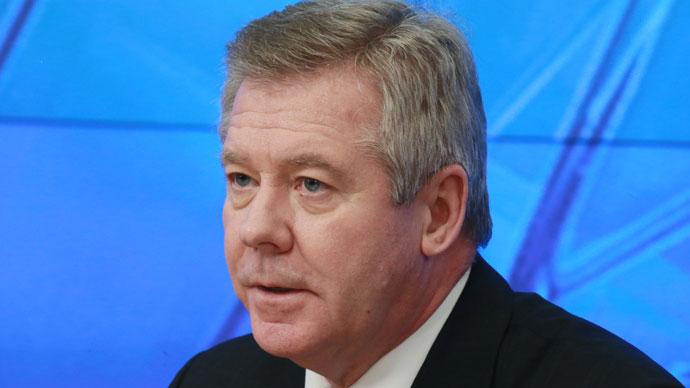 Russia will oppose international sanctions against North Korea that deal with trade and economic relations, a senior Russian diplomat has said.
"We will be against the sanction measures that would touch upon the normal trade and economic relations with the Democratic People's Republic of Korea. As we understand, our Chinese partners take a similar position. We consider everything that goes beyond the non-proliferation decisions as going beyond the objectives of the reaction that must be developed within the UN Security Council," Deputy Foreign Minister Gennady Gatilov was quoted as saying by RIA Novosti.
He added that Russia will take this all into consideration to prevent any damage to its interests in the issue.
At the same time, Gatilov noted that Russia was not against any additional measures against the DPRK as soon as they remain in the sphere of non-proliferation of nuclear weapons and missile technologies.
Foreign Minister Sergey Lavrov discussed the North Korean nuclear program with his US counterpart John Kerry by phone on February 15 and the two officials agreed to arrange a meeting in early March despite their busy schedules. The telephone negotiations were held after Pyongyang announced on February 12 that North Korean military scientists made their third successful nuclear test.
The test was condemned by the UN Security Council last week as a grave violation of earlier UN resolutions and a threat to the international peace and security.
North Korea remained defiant, calling the test "a resolute step for self-defense" and a "strong counter-actions to a foreign aggressor." It also threatened to take further steps against the hostile policy of the United States and warned that "South Korea's erratic behavior would only herald its final destruction."

You can share this story on social media: