Moscow hopes N. Korea nuke test won't be pretext for regional militarization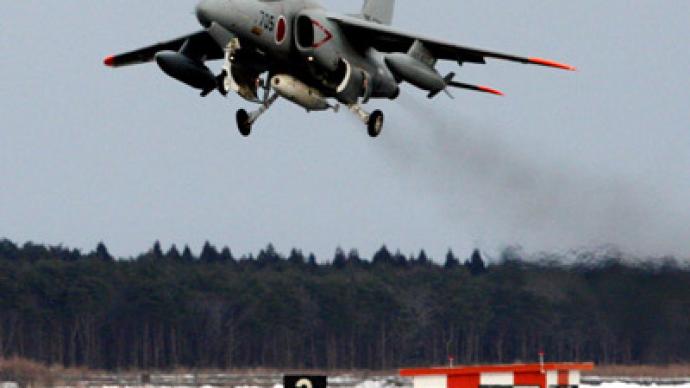 Foreign Minister Sergey Lavrov said Pyongyang's brazen nuclear test deserves a strong reaction from the UN Security Council.
The nuclear test conducted by North Korea on Tuesday "demonstrates that the North Korean leadership has again ignored international law and disregarded the UN Security Council's resolutions, all of which deserves condemnation and an appropriate reaction," Lavrov said at a press conference in South Africa. The UN Security Council is expected to convene "within hours" to discuss the matter, the minister said.Lavrov conveyed the message that Moscow is disappointed that Pyongyang chose to discard Russia's concerns over the nuclear tests despite "good neighborly relations" between the two countries. At the same time, however, Lavrov, warned against any "military muscle-building" policy in the Korean Peninsula.Instead, Pyongyang must give up its nuclear-weapons program and re-join the Treaty on the Non-proliferation of Nuclear Weapons."International law is the counterbalance to the military scenario," Lavrov emphasized.  "We have been proposing that a system of measures be developed in Northeast Asia to ensure security for all countries of the region on the basis of the current multilateral obligations."The Russian diplomat said the ultimate goal should be to turn the Korean Peninsula into a "nuclear free zone."In order to achieve these ends, Russia will continue to work jointly with all participants in the six-nation process, which involves Russia, China, Japan, the United States and North and South Korea.Earlier, the Russian Foreign Ministry said Moscow is urging North Korea to heed the demands of the UN Security Council and cease all illegal nuclear testing.  "We insist that the DPRK…strictly comply with every directive of the UN Security Council, abandon its missile and nuclear programs and return to the NPT and IAEA guarantee regime," read the ministry statement.By cooperating with the international security organization, "North Korea may break free from its international isolation and gain access to international cooperation in various areas, among them the peaceful application of atomic energy and space," it said.  "We are confident that this path meets the interests of North Korea," the ministry emphasized.
You can share this story on social media: