US view on Khodorkovsky case no obstacle to relations with Moscow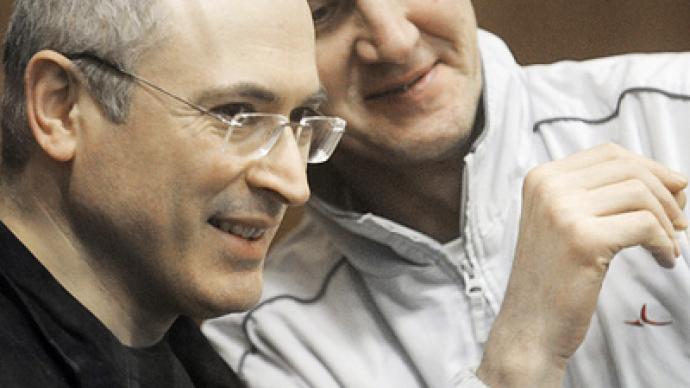 US skepticism over the guilty verdict of former Yukos head Mikhail Khodorkovsky and his business partner Platon Lebedev will not harm relations between Washington and Moscow, the Acting State Department Spokesman Mark Toner has assured.
Toner reiterated the stance earlier voiced by the White House and the State Department, saying that the verdict raises "concerns about human rights in Russia," and the US "is going to continue to raise those concerns openly with the Russian Government."At the same time, the State Department spokesman believes that those differences between the countries will not affect their generally good relations. "We've got a very frank and candid relationship with Russia," Toner told a press briefing on Wednesday. "We have areas on which we disagree, and there are also areas where we can work constructively together. And the New START [Strategic Arms Reduction Treaty] is a great example of that. So I don't believe – no, I don't believe it's going to be detrimental."Earlier this week, Moscow said that comments coming from Washington and some capitals in the European Union were an attempt to put pressure on the court, which is "unacceptable". The Russian Foreign Ministry said in a statement it hoped everyone would "mind their own business, both at home and in the international arena."Meanwhile, the reading of the verdict in the case of ex-oil tycoon Khodorkovsky and his associate Lebedev has entered its fourth day. On Monday, at Moscow's Khamovnichesky Court, Judge Viktor Danilkin pronounced the two guilty of organizing a criminal group in the oil business, embezzling 218 million tonnes of oil from Yukos' subsidiary companies and money laundering.It is the second case against the businessmen. In 2005, they were found guilty of fraud and tax evasion and are each currently serving eight-year sentences.
You can share this story on social media: