Khodorkovsky claims his guilt not proven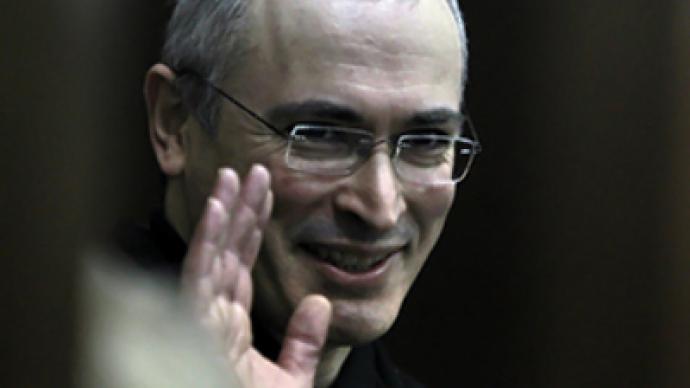 Former Yukos chief Mikhail Khodorkovsky claims the prosecution failed to establish his guilt in the second criminal case against him and his partner, Menatep ex-director, Platon Lebedev.
The former oil tycoon urged the court to dismiss the prosecution's request for a 14-year prison sentence for alleged fraud and embezzlement."Apparently, back in 2006, when the prosecutors were given instructions to put us in jail, they had decided not to have it on their conscience. Therefore, the charges they brought against us make it impossible to deliver a guilty verdict within the rule of law," Khodorkovsky said, delivering his final defense at the court on Wednesday, as cited by RIA Novosti.According to prosecutors, Khodorkovsky and Lebedev embezzled 218 million tons of oil from Yukos' subsidiary companies. The second trial against Khodorkovsky and Lebedev has now entered its final stage.However, according to Khodorkovsky, during the 19-month trial, the prosecution has not managed to prove that he committed a crime. Referring to Russia's Penal Procedure, he said that the prosecution has to testify that the defendant committed a wrongful act."I have been stating in court that all my actions were legal. The prosecution has not proved otherwise," he told the Khamovnichesky court in Moscow.Interfax quoted Khodorkovsky as saying that the prosecutors' arguments only served to point to his innocence. According to the news agency, the former oil tycoon's speech was rather sarcastic and some of his statements made people in the courtroom laugh."My opponents have proved that Yukos held a controlling stake and then 100 per cent shares in subsidiaries," he told the court. "I agree with the facts proved by the prosecution, but they can only be presented in the form of accusation at somebody's behest," Khodorkovsky stated.He said that the public prosecution proved that he was the rightful owner of Yukos and that the company's employees were his subordinates. I am accused "of stealing all of Yukos' oil by buying Yukos," Khodorkovsky pointed out. Citing the indictment, he said "Yukos profit distribution allowed the raising of stock quotes on the international market, which led to the wealth of Khodorkovsky." Previously one of Russia's richest men, Khodorkovsky described the arguments presented by the prosecution as nothing but "beating about the bush". He claimed that all they managed to prove was that Yukos was doing business.Khodorkovsky and his business partner Lebedev are already serving their first eight-year prison term, which they received in 2005 after being found guilty of fraud and tax evasion.
You can share this story on social media: