Pro-Kremlin youth group ideologist sues attacked journalist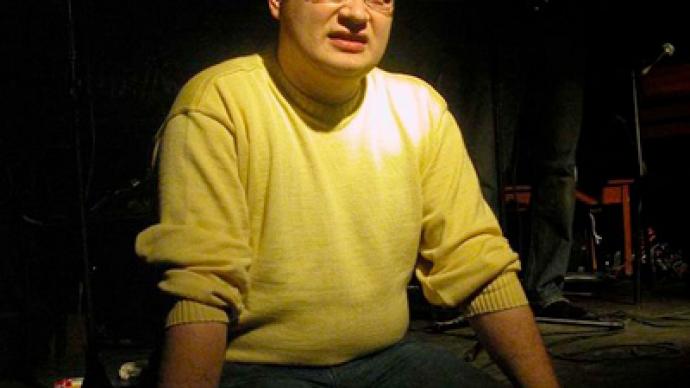 The head of the Federal Agency for Youth Affairs, Vasily Yakemenko, has filed a legal claim against Kommersant journalist Oleg Kashin – who was brutally attacked in November – for alleged libel.
The claim was submitted to Moscow District Khamovnichesky Court, the youth agency's (Rosmolodezh) lawyer, Aleksandr Sannikov told Interfax on Monday.In November 2010, Oleg Kashin was severely beaten not far from his home in Moscow by two unknown men who have still not been found. For several days the Kommersant reporter teetered between life and death at an intensive care unit and had to undergo several surgeries.On March 23, the journalist – often quite critical in his articles about the pro-Kremlin youth movements' activities – said on his blog in LiveJournal that he believes Yakemenko could be linked to the attack."I personally don't doubt the "Yakemenko" version, and I have no other versions," he stated.Yakemenko, a founder of the youth group Nashi, announced the following day that he would sue Kashin for libel. He kept his promise and did file a case against the journalist. The plaintiff demands that information about his alleged involvement in the incident is refuted and, also, wants 100,000 rubles (about US$3,000) compensation for moral damage."There will be several civil defendants," Rosmolodezh's lawyer said. Along with Kashin, those will include another journalist and blogger Aleksandr Morozov, Novye Izvestia paper and an internet site "Osobaya Bukva" – who also spread the information about Yakemenko.However, Kashin believes the claims are absurd and is not going to refute his earlier statements."I am not going to delete anything from my blog. And I'm not going to disclaim anything. There's nothing to disclaim. I wrote that I had no doubts and that is true. Refuting that would be absurd," he told Interfax.Now the court is to decide whether it will consider the case and set a trial date.
You can share this story on social media: