'Regional heads must answer for its people's behavior like I do' – Chechnya's Kadyrov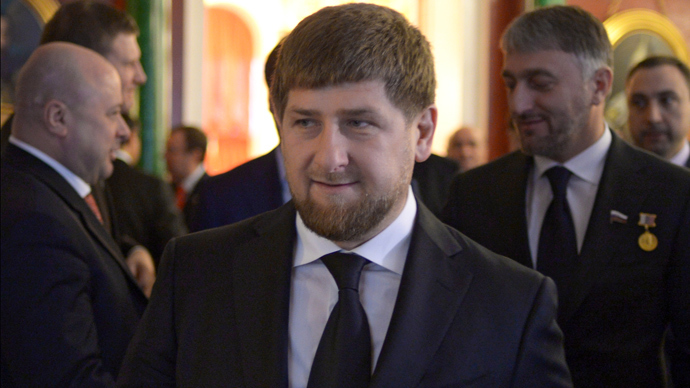 The head of each Russian region must answer for the behavior of its people living in other parts of the country, head of Chechnya, Ramzan Kadyrov, said after president Putin touched upon the ethnic issue in his annual address to the Federal Assembly.
Vladimir Putin stressed that inter-ethnic tensions in Russia are provoked by "people without culture and respect of their own or the other nation's traditions."

"It's some kind of an immoral International, which includes impudent, unashamed representatives of our southern regions of Russia and corrupt law enforcement officers, who shelter the ethnic mafia, as well as so-called Russian nationalists, separatists of various types, who are eager to turn every tragedy into an excuse for vandalism and a bloody row," the President explained.

According to Kadyrov, it's the regional authorities who should largely contribute to easing the tensions between people of different faiths and cultures in Russia.

The heads of the Russian regions and republics must answer for the acts of hooliganism performed by its natives outside the region, he believes.

"Every head must be held responsible, including myself, as I answer for the Chechens living in other regions of the Russian Federation," the head of Chechnya is cited saying by Rossiyskaya Gazeta newspaper. "We must educate them [the youths] and take measures to raise them morally."

Kadyrov pointed to his own work, saying that Moscow citizens have no complaints about Chechen natives living in the capital anymore.

"There were problems previously, but we minimized them. And in the near future there'll be no problems at all," he promised.

Issues of inter-ethnic relations have become pressing in Russia in recent years, with crimes involving people from Russia's southern republics, including Chechnya and neighboring Dagestan, attracting huge public attention.

Muscovites were outraged after a group of people from Dagestan, who were celebrating a wedding, fired shots in the air and played a game of tag with the police just meters away from the Kremlin in October 2012.

In December 2010, football fans rioted in the center of the capital, following the murder of Spartak Moscow supporter, Egor Sviridov, by a Chechen man, who was later sentenced to 20 years in prison.